Published: 21/08/2019   Last Updated: 21/08/2019  
Tags: Selling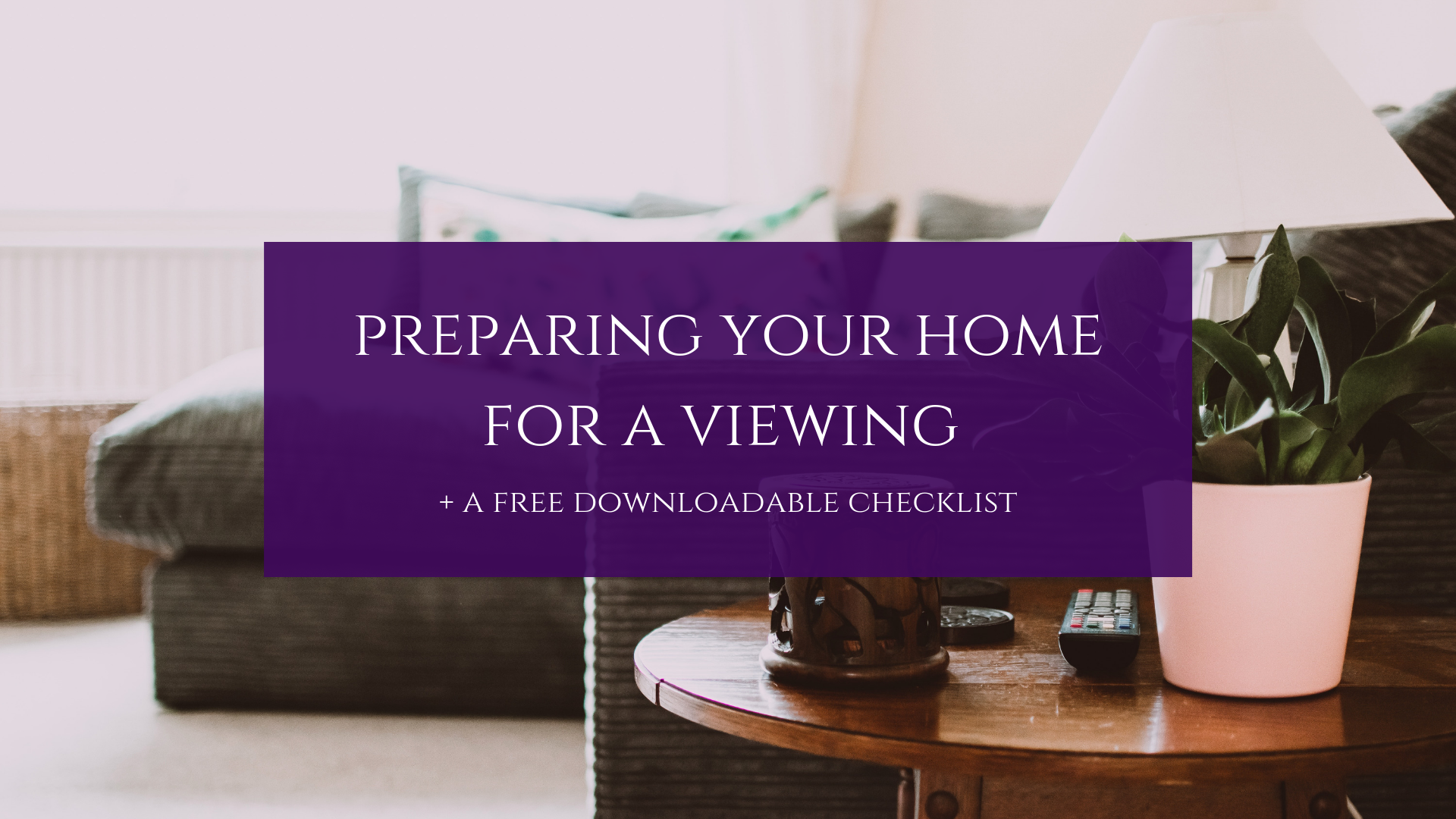 It goes without saying that viewings are all important when it comes to selling your property. While you can't guarantee that everyone who visits will fall in love with your home, you can make sure that for each and every viewing you are presenting your property at its best.

To do this, you need to put yourself in the prospective buyer's shoes and show off your property's strengths. Here are some key things to consider when preparing your house for a viewing.

Kerb Appeal

Everyone knows that first impressions count, so it's important that the front of your home looks as appealing as the interior. Stand outside your house and try to imagine you are viewing it for the first time. Is there anything that can be improved? Get rid of any clutter and make sure the lawn is mowed, hedges trimmed and any weeds removed from your beds or pathways.

The same rules apply for the back garden, making sure to also give any outdoor furniture or BBQs a quick wipe down.

Lighting

Letting natural light into your home will instantly create a warm and welcoming environment. Make sure all the curtains are open and give the windows a quick clean so they are letting in the maximum amount of natural light possible.

Bathroom

Toiletries can easily pile up in the bathroom, so have a quick tidy up before every viewing. You can take advantage of a bathroom cupboard for this, or by having a handy storage box or basket at the ready. It takes just seconds to do, but can have a big impact on how others see your home.

Make sure that you also have some clean towels on standby so you can replace your used ones at a moments notice - white, fluffy towels are particularly appealing.

Of course you should always try and clean before every viewing, but if you are short on time a quick wipe down with some bathroom wipes should be enough to keep it sparkling.

Kitchen

If you don't have time to do the washing, hide away your pots and pans in the dishwasher. Similarly, if you have excess clutter on the worktops, try and fit as much as you can in the kitchen cupboards and make sure to give your counters a wipe down.
Kitchens are a major selling point for homes, so you want to make sure there is as little distraction as possible in here. It may be cliche, but freshly brewed coffee is an appealing aroma in the kitchen, so there's no harm in getting a pot on shortly before your viewing.

Lay the kitchen or dining room table with your best placemats and cutlery - it will help prospective buyers imagine what it might be like to actually live in your home.

Living room

As well as the obvious decluttering, make sure your living room is looking its best by plumping up the sofa cushions and straightening up your throws. A fresh bunch of flowers can also add a lovely finishing touch to the room - it's one that any future buyer will be spending a lot of time in, so you want to make them feel at home.

Bedroom

If you've got them, white linens are great for making the bedroom feel more calm and spacious, but if you're short on time just make sure that the bed is beautifully made. Again, you want to keep the bedroom as clean and clutter-free as possible, so if you have any bits and pieces or clothes left out an easy way to clear them it to temporarily tuck them away in the laundry basket - it's a better option than the wardrobe, which viewers may well have a peek inside.

Pets

While it's not always possible, it's always good to have someone take care of your pet during a viewing. You never know who is going to walk through the door, and if they are nervous around animals or generally not too fond of them, your pet could seriously harm your chances of having a successful viewing. Similarly, pet bowls, toys and beds should be cleared out of the way.

Temperature

How a prospective buyer feels is just as important as what they see, so make sure each room of the house is at a comfortable temperature - usually between 18 and 20 degrees.

None of these tips takes too long to complete, but can have a huge impact on your chances of a successful viewing. If you'd like a free, handy checklist for you to run through before each visit, simply click the link below to download your copy.