Published: 18/07/2019   Last Updated: 04/08/2019  
Tags: Selling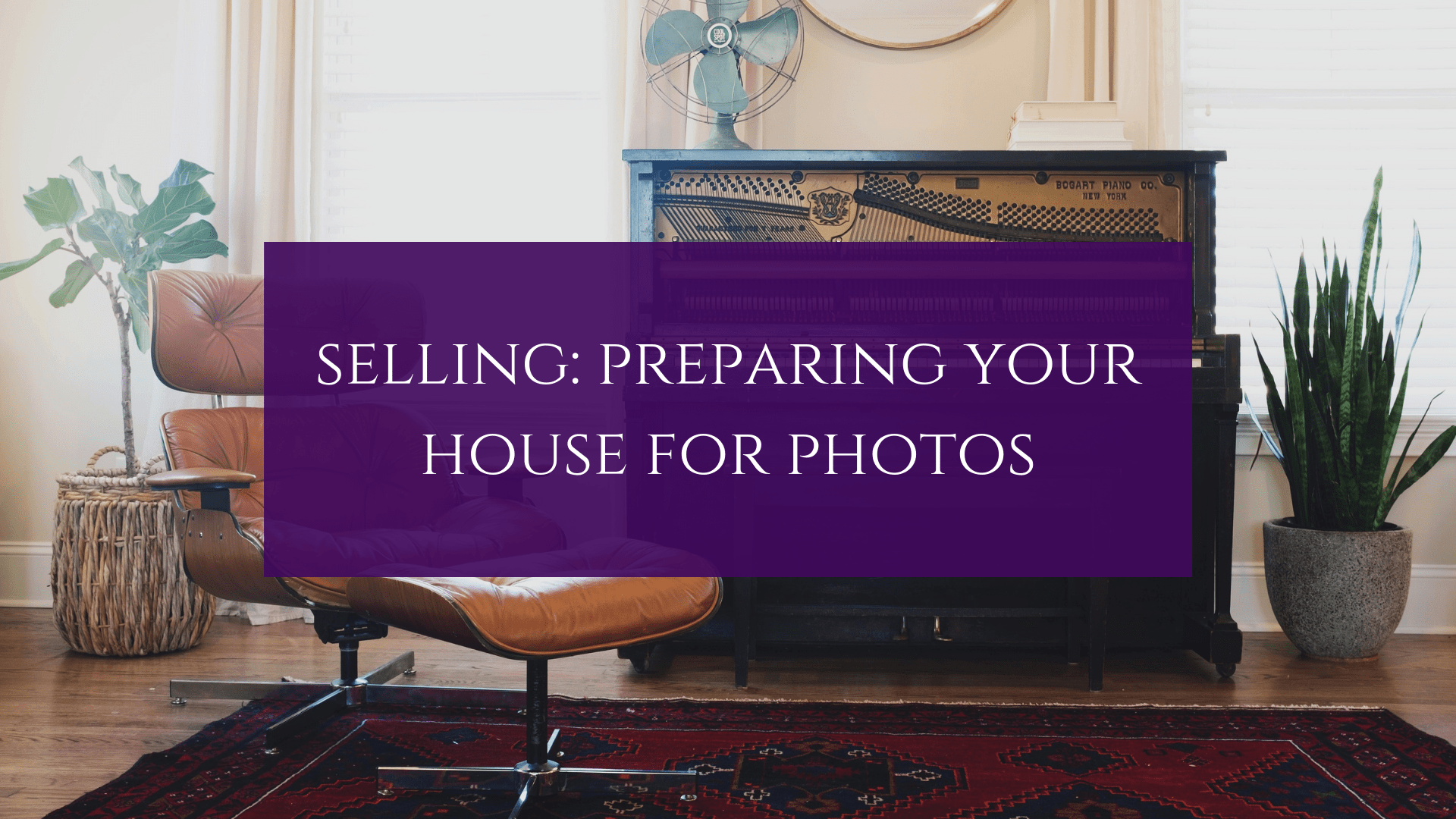 Great images are key to the marketing of your property, with all good estate agents using professional photographers to get the best results for you and your home. With pages of listings for potential buyers to sift through, good photos can make the difference between clicking on your listing or simply moving on to the next. By making a few small changes, you can help ensure that your photographer brings out the best in your property.
Remove the clutter
As well as obvious clutter like discarded toys or shoes, think about what other items may be making your home look less clean and spacious than it could, like bins or multiple shampoo bottles. You want all surfaces and tabletops to be mostly clear, so that potential buyers can imagine their own items in their place. Being able to visualise themselves in your home brings them one step closer to booking that all-important viewing. You don't have to get rid of these items completely - spaces like entranceways and downstairs toilets are rarely photographed for listings, so you can stash your things away in there while your photographer is round.
Depersonalise
Things like family photographs and works of art are highly personal objects, not to mention distracting in an image. Again, this is about making your property feel more neutral and allowing potential buyers to focus on the space itself rather than the items in your house. Don't forget to remove any pet items from sight too - they may be a beloved family member to you, but for others it could be off-putting.


Remove obstructions
Most property photos are taken from the doorway, so make sure that all doors can be easily and fully opened to allow your photographer to fully capture the room. Similarly, any additional people in the house (or the aforementioned family pet!) may get in the way of the photographer doing their job. If you can, make arrangements for as few people to be home as possible so they can work without distraction - the better quality photos will be worth the small inconvenience.
Fixtures and fittings
Look around your home and see if there are any little details that may have passed you by. Day-to-day it can be hard to notice things like blown light bulbs or loose fittings, but they can completely change the look and feel of a photograph. It's this attention to detail that will instantly elevate your images and make your home feel more welcoming to potential buyers.
Park elsewhere
Exterior photos are often the first to be seen on a property listing, so it's important that the photographer gets them right. Cars are a big obstruction to exterior photos and can even cover up key features, so make other parking arrangements for before your photographer arrives. If you don't have on-street parking or a car park nearby, ask a neighbour if you can use their driveway.
The final touches
While clutter is a definite no-no, there are a couple of flourishes that can add a splash of colour to a property image and make the room feel more inviting. Once you've cleared away the kitchen gadgets and appliances from your sideboard, try adding a bowl of fruit. Similarly, a beautiful bunch of fresh flowers will make a coffee table look far more appealing than a collection of old letters and magazines.
Most of these changes take just minutes, but can have a huge effect on the overall look of your property photos. If you would like any more tips or assistance on how to prepare your property for sale, please do not hesitate to pop into my office on the village green, or give me a call on 01494 871991.
Until next time,
Simon