Published: 15/10/2019   Last Updated: 15/10/2019  
Tags: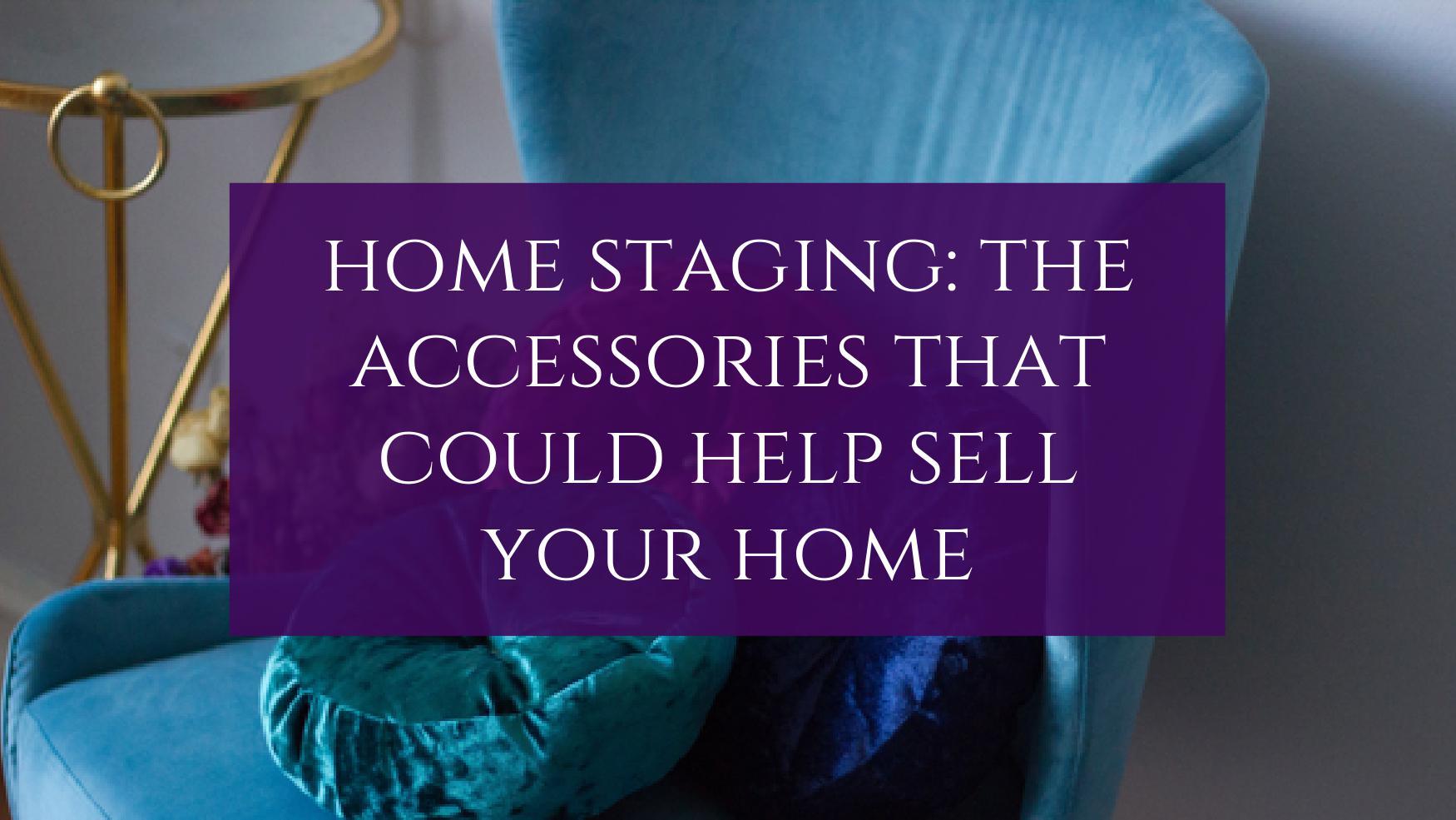 What is home staging?
In a nutshell, home staging is the process of preparing and decorating a house in a way that will make it most appealing to potential buyers. As opposed to the usual decluttering that we always recommend when you put your house up for sale, it entails bringing in lighting, decor, plants and sometimes even furniture to help you make the most of your space.
Home staging can be done by a professional to give your house a total image rehaul, but there are some accessories that you can easily implement yourself to give your home the best chance at a sale.
Cushions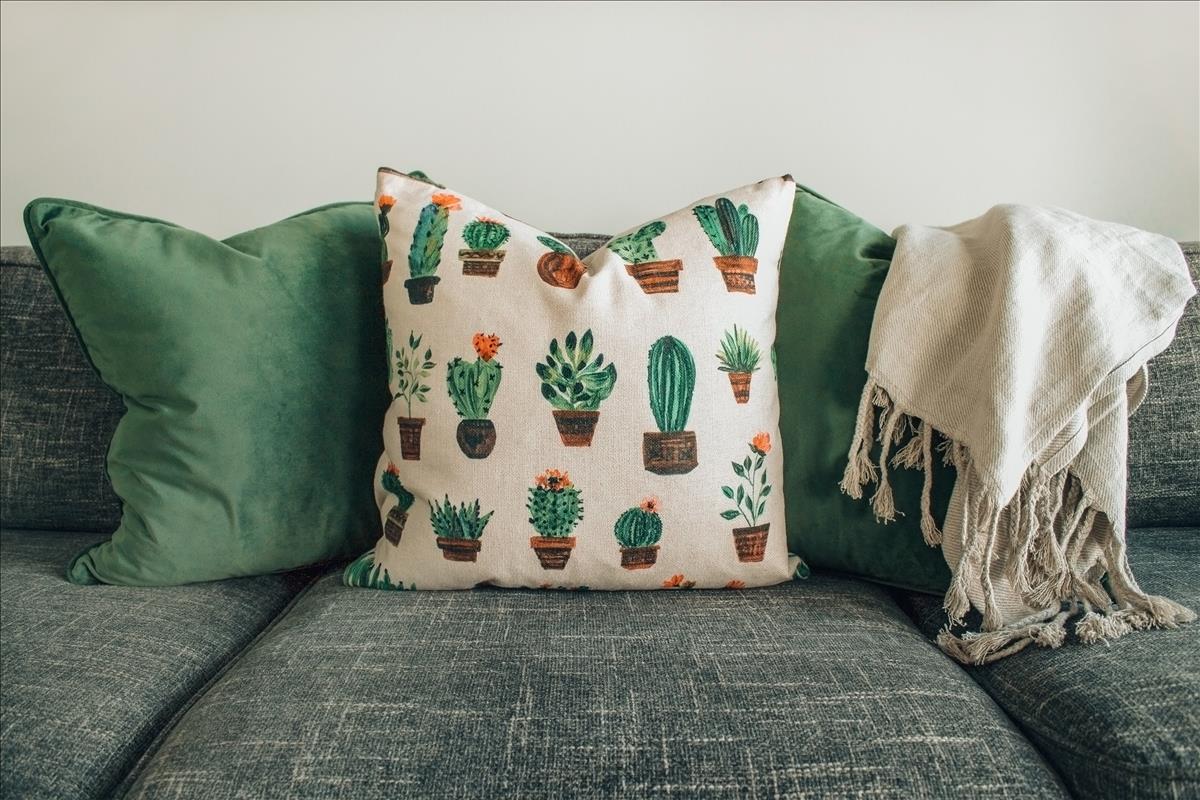 Adding some thoughtfully selected cushions to your sofa and bed can have a massive impact on the look of your home. They are a great way to add interest to a bland or past-its-best suite, and give your living room an instantly welcoming feel.
Mixing colours and prints can have a striking visual effect, but it can be hard to know exactly what kind of cushions to choose. Here are some of our top tips for making your selection:
Bold colours and prints work best to bring a pop of colour to neutral settings
...but if you prefer to stick to a neutral scheme, try some cushions with a bit of texture to add some warmth to the room
A good rule of thumb is to pick colours that already exist in the space and use cushions in various shades of that colour
A mix of sizes and patterns will ensure the overall result looks effortless
Rugs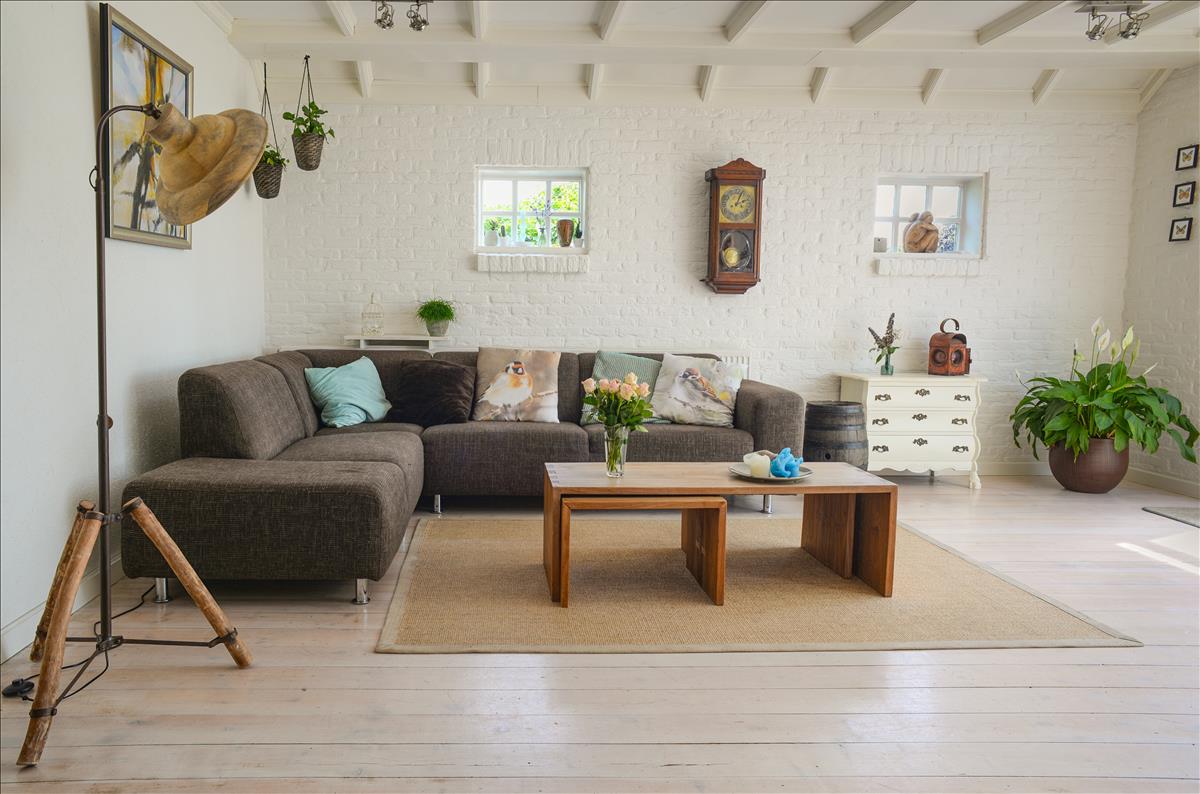 Rugs lend living areas a warm and cosy feel and can help tie furniture together. Try placing your coffee table at the centre point of the rug and gathering your furniture around it, leaving at least 18 inches between the table and the soft furniture. If you don't quite have the space to do that, you can always place the front legs of your sofa on the rug and the back feet off of it.
As with cushions, it's best to pick the colour of your rug based on tones that are already present in the room so that it won't look out of place. Don't think that they're just for wooden floors either - a well-selected rug can be a great way to update carpeting that you might not be so keen on.
Fresh Flowers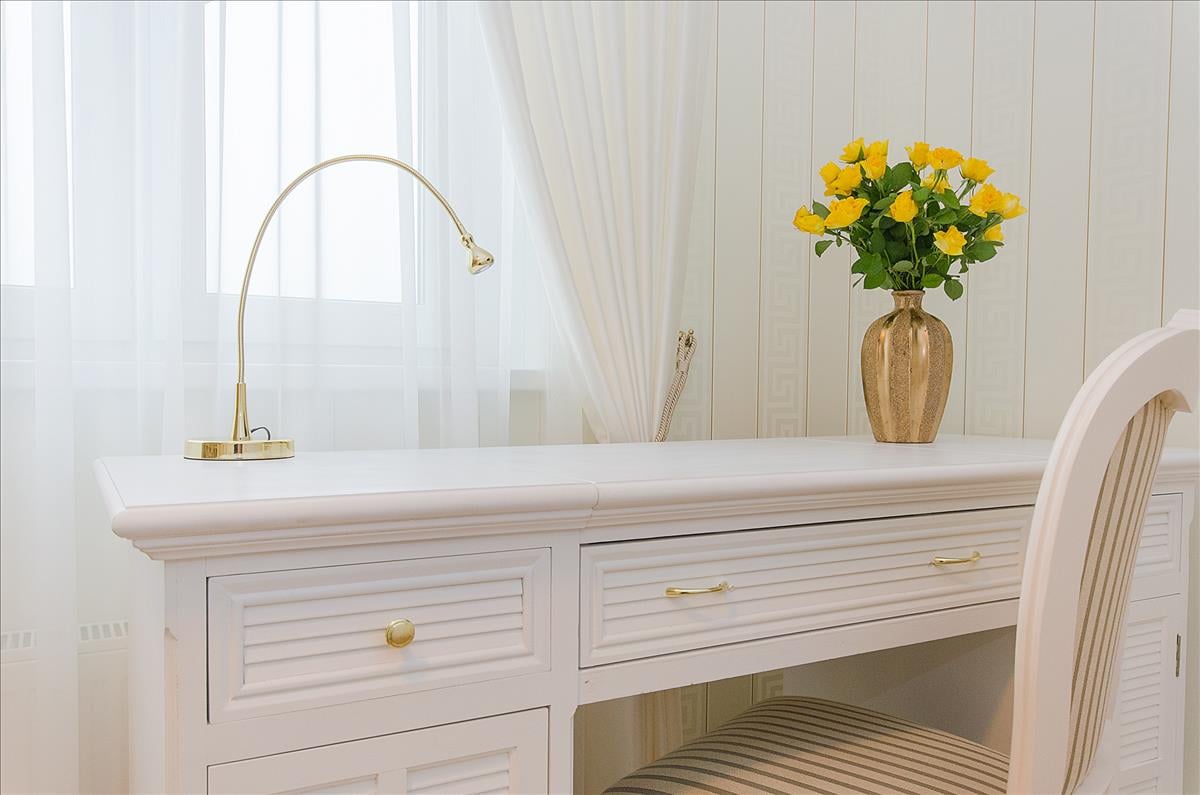 There's nothing like a fresh bouquet of flowers to brighten up and add colour to a room. To save you spending a fortune (and an awful lot of trips to the florist), you can always take advantage of one of the many flower subscription services now available online. For a monthly fee, they will deliver a beautifully put together bouquet straight to your door, on a timescale to suit you. If you're going away and won't be having any viewings, you can easily skip a delivery so the flowers won't be going to waste.
Coffee tables, dining tables and bedroom dressers are ideal spots to place your beautiful bouquets, while you can spruce up bedside tables and bathroom counters with a vase of just a few fresh-cut, slim flowers.
Toiletries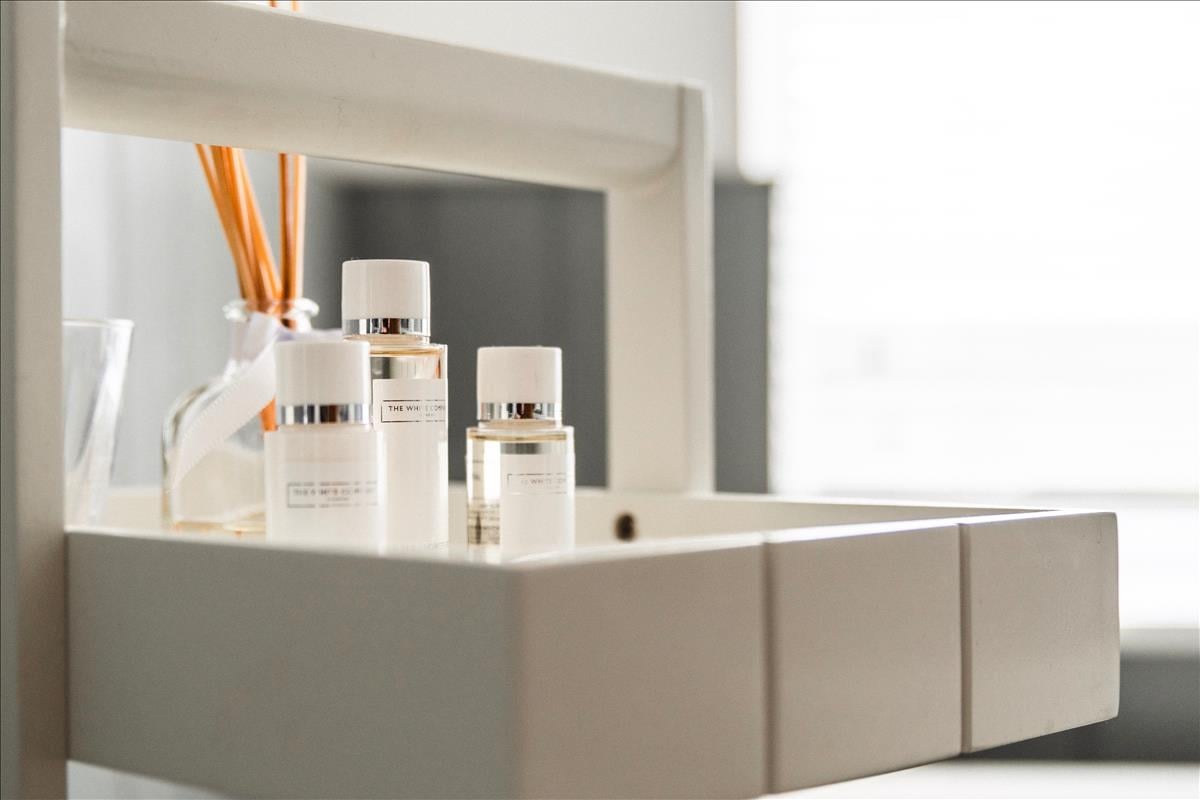 We would always recommend decluttering your bathrooms piles of shampoo, shower gels and other lotions and potions that can soon add up. But once you have done this, you can make a great impression with some high-end, beautifully packaged toiletries on show. Much like in hotel bathrooms, the toiletries can alter the overall feel of the room, transforming it from your everyday ensuite to a place synonymous with relaxation and indulgence.
Once you've found the toiletries that you think will bring out the best in your bathroom, make sure to only keep them for viewings so you can keep the cost down - you can always keep them as a treat for when your sale goes through!


Towels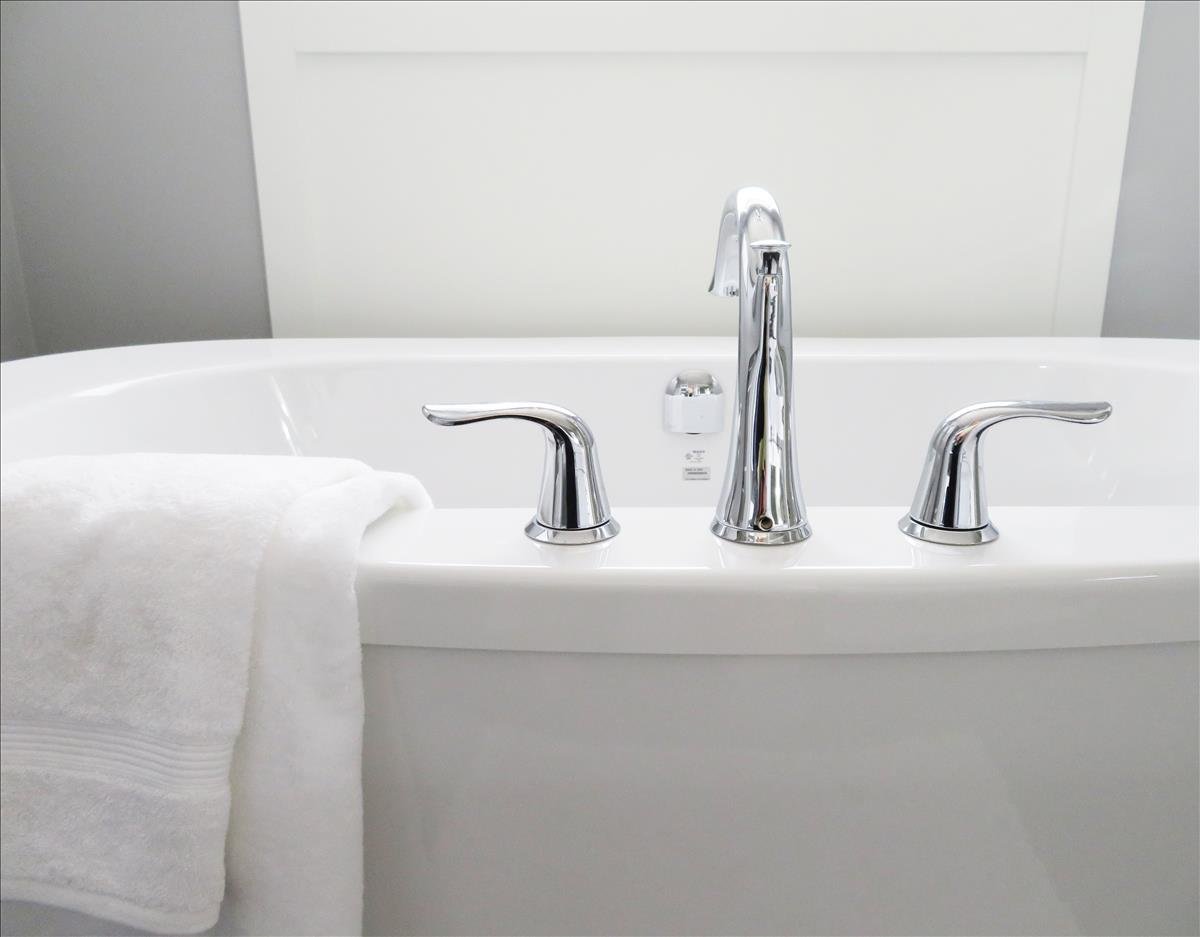 There's nothing quite like a fresh, fluffy towel, and once they are washed they're never quite the same again. Pick out some new towels that you can use for viewings (you can even match them to your toiletries if you want a real wow-factor), and stow your usual towels away when potential buyers come over. If you're not sure what colour to go for, you can't go wrong with classic white.
Again, you only want to use these for viewings for now, as this will help keep them looking pristine.
Diffusers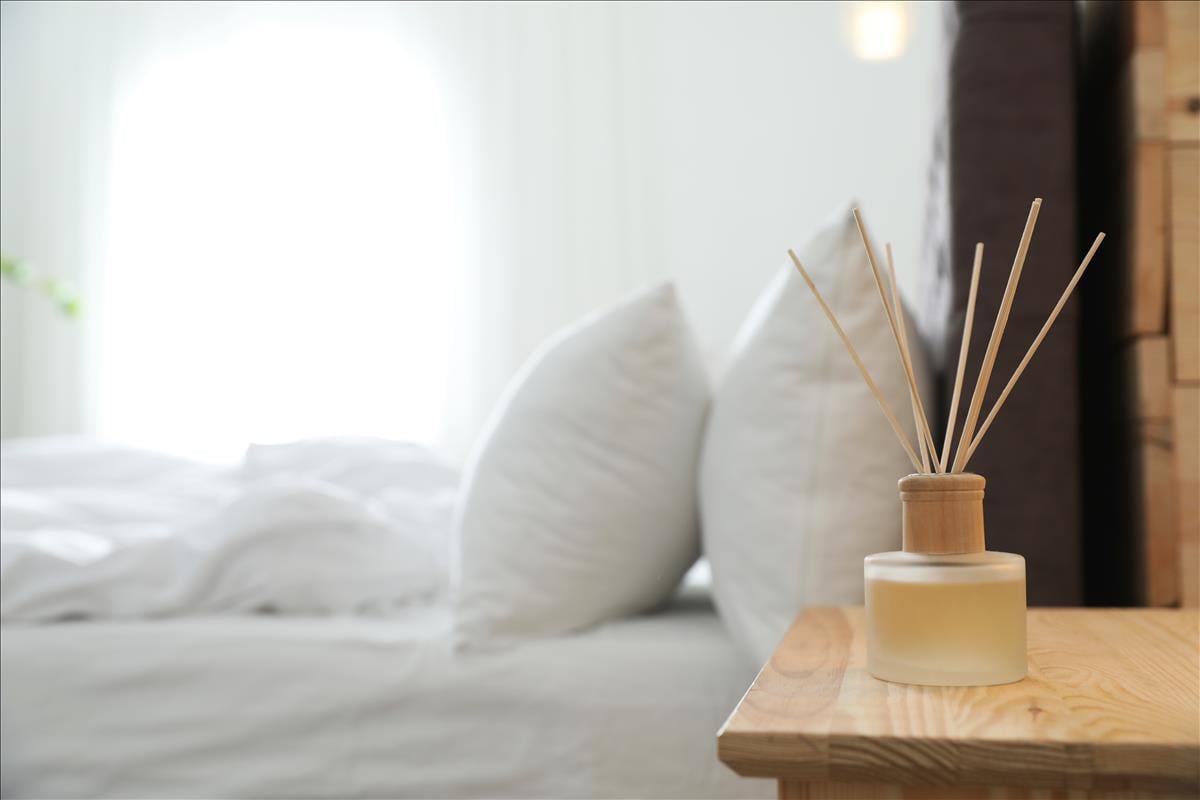 When it comes to staging, how the house feels is just as important as how it looks, and smell is a huge part of that. Rather than candles, which you have to remember to light before viewings and can look a bit grubby after a few uses, place a couple of diffusers around your home. They will provide a constant aroma which will make sure your house is smelling beautiful even for last minute viewings, and they take very little maintenance - just flip the reeds around every few days.
Scents can be very personal, so it's best to not go too 'out there' when it comes to selecting your diffuser - something like fresh linen is always a good people-pleaser.
The accessories we've listed here are all easy to get hold of and relatively inexpensive, making them worthwhile investments when it comes to presenting your house for sale. If you'd like to read more about how to get the most out of your viewings, make sure to check out our blog post
'Preparing Your Home For a Viewing'
, where you can also download a handy free checklist.