Last Updated: 02/08/2019  
Author: Beth Colman    Tags: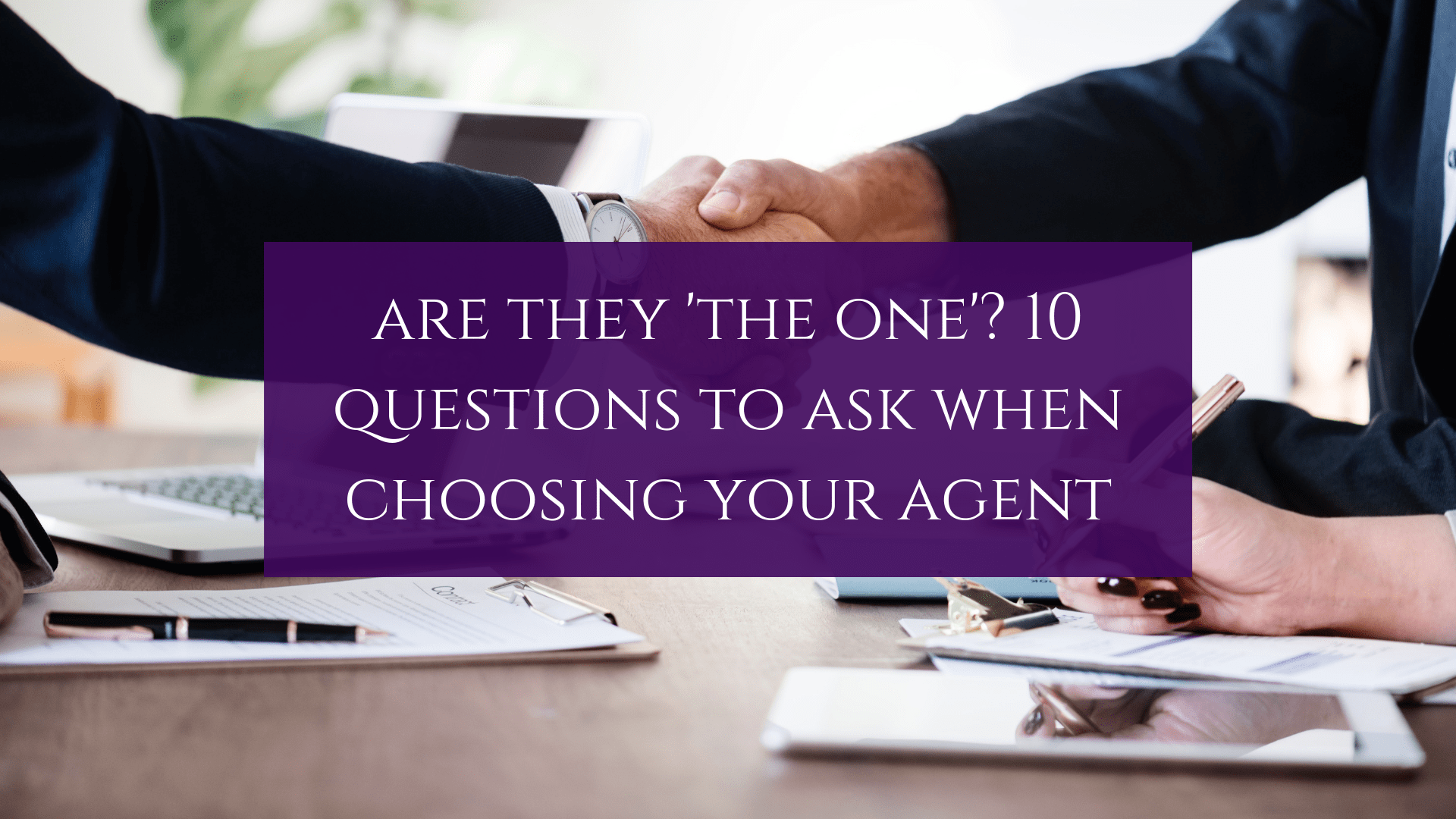 Selling your home is a major event and one that's heavily influenced by the agent you choose. But how do you know which agent is best, and how can you be sure they're the right one for you? Here are 10 questions to ask before selling, and what you should look for when finding 'the one'.
1. How are you going to sell my home?
With your house in their hands, it's important to know your agents next steps. Rather than simply showing people round and hoping for the best, your ideal estate agent should be consistently targeting the ideal buyer. If they're not able to easily identify who this might be, it calls into question how much they will put into the sale.
2. Do you think I need to make any improvements?
Your estate agent should be ready and willing to offer tips to help sell, and happy to recommend anything from a simple declutter to a whole room refurbish. If they don't even suggest a quick tidy up, then they're just not trying hard enough.
3. Do you have any other properties like mine?
It's important for your agent to be able to show recent sales, and if they've managed to shift properties similar to yours, you can feel slightly more confident that your home's in good hands. If you've opted for a larger agent, however, ensure they don't have too many houses like yours on their books. You need to be sure your home will be getting the attention it deserves.
4. What are your fees?
While agency fees have gone down in recent years, it's vital you know what you'll need to cough up. Some estate agents will charge for things that others include in their fees (for example EPCs), so it's good to be clear about this from the start to avoid any nasty surprises later on.
5. Will you be present for the property photos?
A good estate agent will be able to identify the key selling points of a property in a way that the photographer may not. If your agent won't be present for the photos, make sure they are using a company specialised for the job - and while you're at it, check if it's you who'll be footing the bill.
6. Where will my house be advertised?
As well as being displayed on their own website, it's worth checking which other property portals they use, as these will likely gain far more traffic, meaning more opportunities to sell. Ask whether they have spots in any local press publications or any other ways they may be advertising your property. Reputable agents will likely be part of Guild Property, who also provide great opportunities to get your home out there.
7. What will your role be during the marketing?
Good estate agents will keep you in the loop with at least a weekly phone call, although you should expect an update after each viewing. More dedicated agents will not only give you an update on progress but a weekly marketing report that is tailored to your home.
8. What price will you list my property at?
Pricing will vary according to the current market and is something your agent should be keen to advise you on. However it's important to remember that the price you list the property at is not the same as asking what it will sell for. Your estate agent should be able to advise how they reached a given figure, as well as offering you examples of comparable sales.
9. How long do you think it will take to sell?
This, of course, can vary wildly, but asking the question will give an idea of how knowledgeable and forthcoming your agent is. As a general rule, accurately valued houses should receive offers within the first 8 weeks of marketing - find out if this is something your agent is shooting for.
10. How well do you know the surrounding area?
A reputable local agent with good knowledge of the area is better equipped to target appropriate buyers and attracts good buyers in return. This kind of knowledge helps get your property off the market sooner, as well as ensuring a smoother selling process should any issues arise.