View articles published in:
Published: 22/09/2019   Last Updated: 22/09/2019 19:17:20   Tags: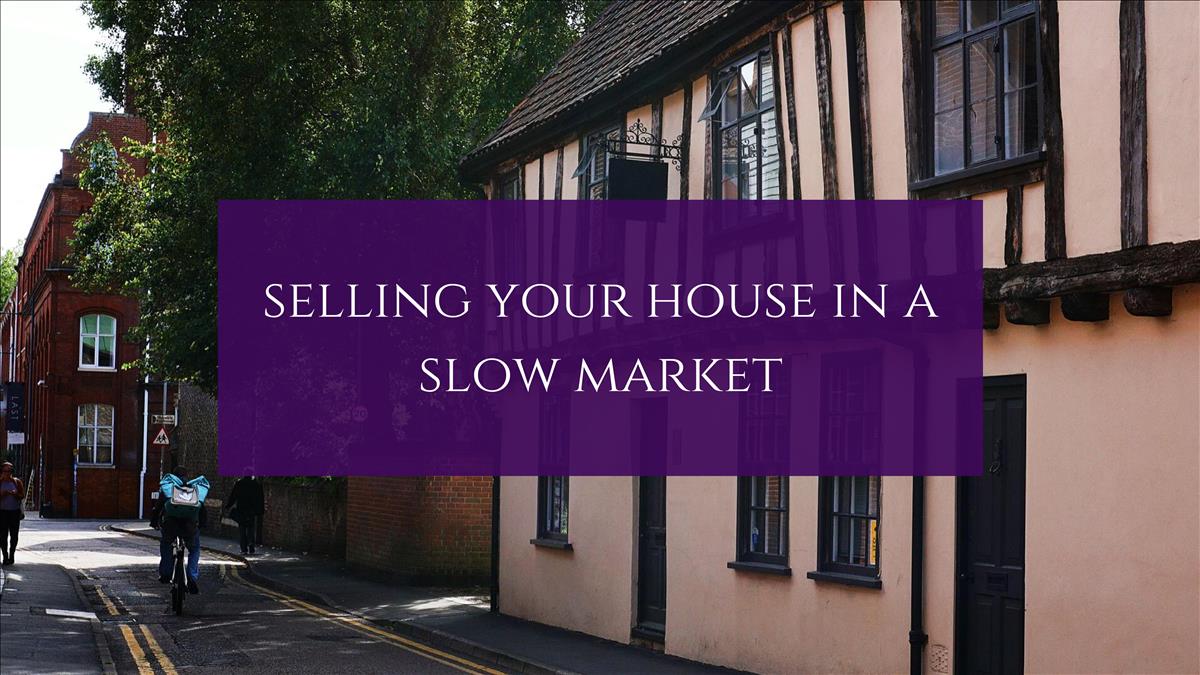 With all homeowners hoping for a quick and easy sale, selling when the market is slow can feel like a daunting prospect. But if you've found yourself in a position where you want, or need, to sell, there's no need to panic just yet.
Selling in a slow market may be tough, but with the right agent on your side and a little bit of know-how, you can give yourself the greatest chance of success.
Choosing Your Agent
Choosing the right estate agent for your home is always an important decision, but even more so in a slow market when extra effort is required to secure that all-important sale. Ask neighbours and friends in the area if they have any recommendations, and check online portals and local agents windows for houses on the market that are similar to your own.
Create a shortlist of agents you would consider using and ask each of them to come and give you a valuation. In a slow market, your agent's approach to marketing is key, so ask them what their plan is when it comes to selling your home.
A good agent will always be proactively looking for a buyer, not just getting a listing up on Rightmove and hoping for the best. Take a look at their website and ask to see their brochures, read their property descriptions and ask if they already have some potential buyers on their books. By asking these few simple questions, you should be able to weed out any agents who aren't willing to go the extra mile.
Finally, make sure you choose an agent you get along with! You're likely to be in frequent contact over the following weeks, so having an agent you like will make the process far more enjoyable.
The Valuation
Perhaps now you've seen a couple of agents you like who seem to be up to the task. Maybe they've both had similar properties on the market, both seem to know what they're talking about and both have promising marketing strategies. But between them, there is one major difference - their valuation.
It's tempting to go for the agent who gives you the highest valuation for your home, but this can be a mistake - especially at a time when the property market is tough. A price that is too high can put people off before they have even picked up the phone, and for people who are filtering their online search, may prevent your property from being seen at all.
Estate agents consider a number of factors before arriving at their valuation of a property, including local amenities, home improvements and unique features, aesthetics, location and more. Valuations should always be evidence-based, so once they give you their price, ask them how they have reached it. The best comparables are properties similar to yours that they have already sold in the area as well as evidence from Rightmove's Best Price Guide.


Working With Your Agent
You and your agent are working towards a common goal - getting your house sold for the best possible price. There are a few things you can do throughout the process to reach this goal as smoothly as possible.
When it comes to selling your house, first impressions count. Take a look at the front of your house through a buyer's eyes and see if there is anything you can improve. Do the windows or front door need a lick of paint? Are the paths swept and flowerbeds tidy? If the house looks well-kept and tidy as soon as a buyer pulls up it sets the tone for the rest of the viewing and can really make a difference towards achieving a positive outcome. Don't be afraid to ask your estate agent if they've noticed anything that could be improved - remember that you're in this together.
It may be a chore, but when your home is on the market it should always be kept as tidy as possible (if anything it's a great excuse to have a clear out!). For some more top tips about keeping clean and tidy for viewings as well as a handy downloadable cheat sheet, be sure to take a look at our blog post,
Preparing Your Home For A Viewing
.
In a slow market, it's particularly important to be accommodating to potential buyers wanting to come and view your home. Unless there is a really good reason not to, try to say yes to any viewings that your estate agent comes up with. Equally, your agent should always be prepared to conduct viewings out of office hours and on the weekends if necessary.
Check in with your agent on a weekly basis to see how things are going and to get feedback on any viewings you may have had - good agents should be happy to keep you in the loop and readily available for your questions. In a slow market, this feedback is particularly important. If someone chooses another property over yours, ask why. It might not be because of anything you can change, but it's always worth asking just in case.
Be Prepared
Appoint a solicitor very early on in the proceedings. It takes time to get everything in place for a sale and you don't want to slow the process down by only starting once you've got an offer.
The forms you need to complete for a contract pack can be prepared include:
Fittings and Contents Form - Confirming all the items that are included/excluded or available for sale.
Property Information Form - This details ownership of the boundaries, amongst other things will ask if any works requiring planning consent have been carried out, any improvements or replacement windows/heating etc which would require certification, whether there is evidence of Japanese knotweed in the garden, whether any insurance claims have been made and if there is anyone over the age of 17 (other than the owners) living at the property.
Utilities Questionnaire - To provide details of all energy suppliers, telephone and internet providers, when the bins are emptied etc.
If the property is leasehold then a Leasehold Information Form is also needed (this will give details of the Management Company) .
Start getting together all the documents you can find to do with your house, and dig out your passport and recent utility bills with names of all the owners. If you do this ahead of time, you'll be ready to leap into action when an offer comes in and you won't make the buyer nervous by dawdling over the paperwork.
Final thoughts…
No one can ever predict how long a home will be on the market, but the fact is that even when things are slow, houses do sell. However, it's called a slow market for a reason, so it's best to go in prepared with a timescale that reflects that. It may be frustrating, but if you follow these tips and put in the effort, the drag hopefully shouldn't last for too long. Once you've achieved that sale, it will all be worth it in the end.
Having sold houses for the last 40 years, I've got first-hand experience of the peaks and troughs of the market. If you'd like to have a chat about selling your property, please don't hesitate to give me a call on 01494 871 991, or pop into the office on the village green.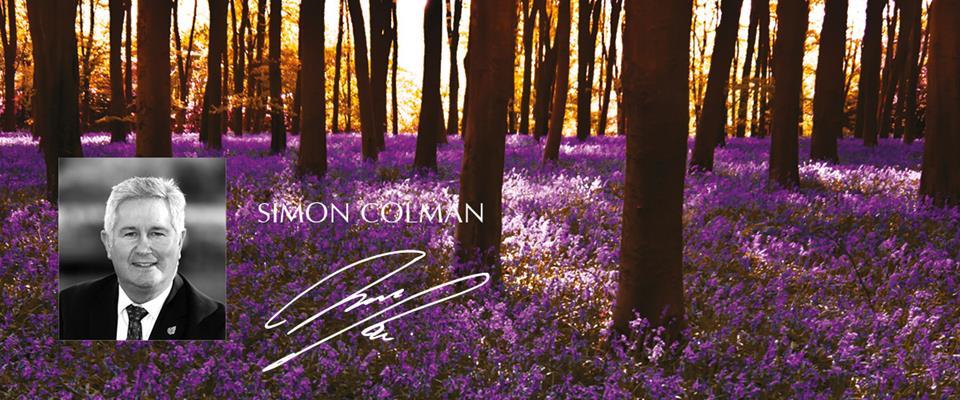 Published: 21/08/2019   Last Updated: 21/08/2019 08:31:31   Tags: Selling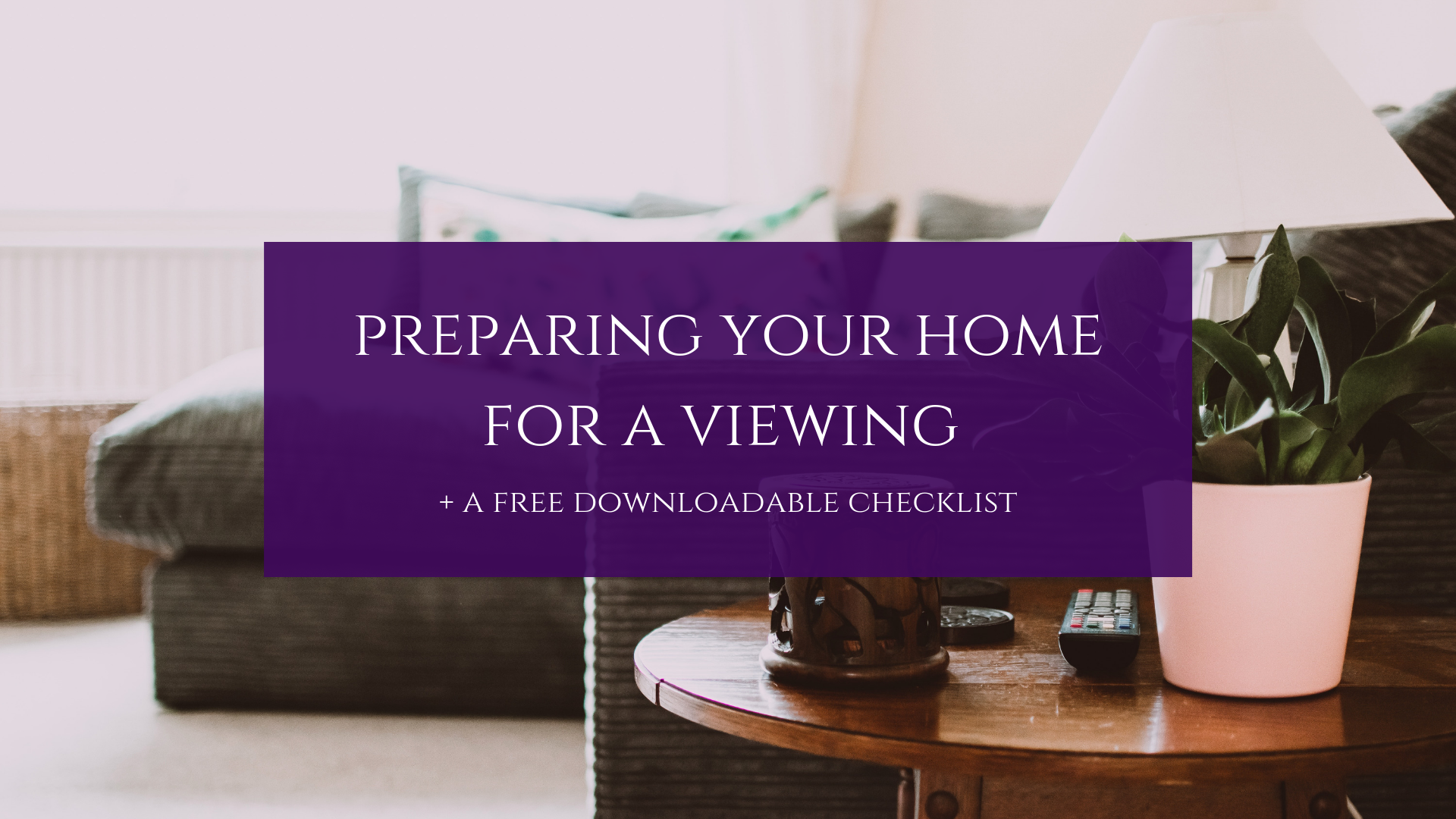 It goes without saying that viewings are all important when it comes to selling your property. While you can't guarantee that everyone who visits will fall in love with your home, you can make sure that for each and every viewing you are presenting your property at its best.

To do this, you need to put yourself in the prospective buyer's shoes and show off your property's strengths. Here are some key things to consider when preparing your house for a viewing.

Kerb Appeal

Everyone knows that first impressions count, so it's important that the front of your home looks as appealing as the interior. Stand outside your house and try to imagine you are viewing it for the first time. Is there anything that can be improved? Get rid of any clutter and make sure the lawn is mowed, hedges trimmed and any weeds removed from your beds or pathways.

The same rules apply for the back garden, making sure to also give any outdoor furniture or BBQs a quick wipe down.

Lighting

Letting natural light into your home will instantly create a warm and welcoming environment. Make sure all the curtains are open and give the windows a quick clean so they are letting in the maximum amount of natural light possible.

Bathroom

Toiletries can easily pile up in the bathroom, so have a quick tidy up before every viewing. You can take advantage of a bathroom cupboard for this, or by having a handy storage box or basket at the ready. It takes just seconds to do, but can have a big impact on how others see your home.

Make sure that you also have some clean towels on standby so you can replace your used ones at a moments notice - white, fluffy towels are particularly appealing.

Of course you should always try and clean before every viewing, but if you are short on time a quick wipe down with some bathroom wipes should be enough to keep it sparkling.

Kitchen

If you don't have time to do the washing, hide away your pots and pans in the dishwasher. Similarly, if you have excess clutter on the worktops, try and fit as much as you can in the kitchen cupboards and make sure to give your counters a wipe down.
Kitchens are a major selling point for homes, so you want to make sure there is as little distraction as possible in here. It may be cliche, but freshly brewed coffee is an appealing aroma in the kitchen, so there's no harm in getting a pot on shortly before your viewing.

Lay the kitchen or dining room table with your best placemats and cutlery - it will help prospective buyers imagine what it might be like to actually live in your home.

Living room

As well as the obvious decluttering, make sure your living room is looking its best by plumping up the sofa cushions and straightening up your throws. A fresh bunch of flowers can also add a lovely finishing touch to the room - it's one that any future buyer will be spending a lot of time in, so you want to make them feel at home.

Bedroom

If you've got them, white linens are great for making the bedroom feel more calm and spacious, but if you're short on time just make sure that the bed is beautifully made. Again, you want to keep the bedroom as clean and clutter-free as possible, so if you have any bits and pieces or clothes left out an easy way to clear them it to temporarily tuck them away in the laundry basket - it's a better option than the wardrobe, which viewers may well have a peek inside.

Pets

While it's not always possible, it's always good to have someone take care of your pet during a viewing. You never know who is going to walk through the door, and if they are nervous around animals or generally not too fond of them, your pet could seriously harm your chances of having a successful viewing. Similarly, pet bowls, toys and beds should be cleared out of the way.

Temperature

How a prospective buyer feels is just as important as what they see, so make sure each room of the house is at a comfortable temperature - usually between 18 and 20 degrees.

None of these tips takes too long to complete, but can have a huge impact on your chances of a successful viewing. If you'd like a free, handy checklist for you to run through before each visit, simply click the link below to download your copy.
Published: 02/08/2019   Last Updated: 04/08/2019 11:54:04   Tags: Selling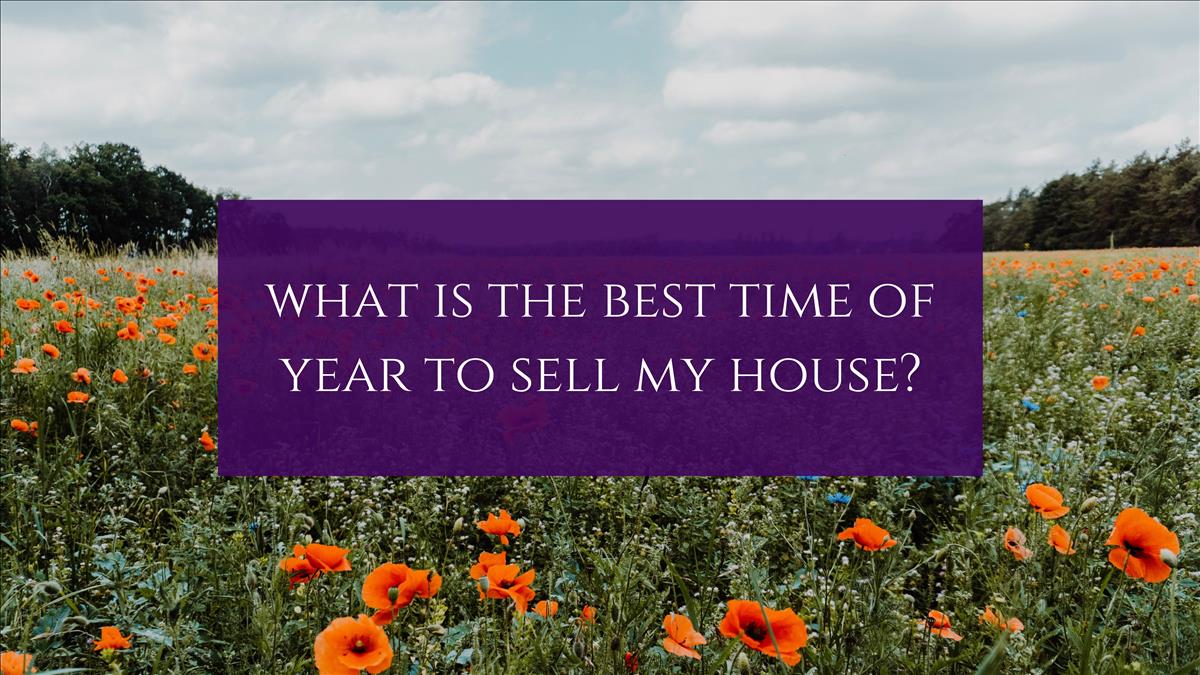 Although the market is far less seasonal than it used to be, there are still highs and lows in terms of how many properties come to market. Being aware of the cycle, and who is more likely to buy at what time, can help you achieve a timely sale on your home.
Here is a breakdown of buying and selling trends for each season of the year.
Spring
With people thinking of the future after the start of a new year, spring is generally regarded as a good time to sell. It means that buyers can be in their new homes before summer, and families can be settled before the start of the school term. The Bank holidays give selling a boost during this time as they allow people more time to view properties and consider their options.
The spring months work in the seller's favour because houses tend to be looking their best, with bright blue skies and colourful flowers doing wonders for property photos and viewings alike.
Summer
With the children out of school and many people heading off on their holidays, summer is usually quieter for selling. However, summer is a good time for downsizers looking to buy as they don't tend to have the restrictions of term time and usually prepare to house hunt during the warmer months. These types of buyers tend to look at fewer houses and make their decisions sooner rather than later.
Autumn
Autumn usually sees a small rise in activity in early September, one of the reasons being that it is far easier for parents to house hunt while the children are at school, and this carries on through to late November. People are back from their holidays and there is still an opportunity to be in their new homes before Christmas, giving buyers to explore what's on offer in the area of their choice.
Winter
Although the start of winter tends to be quieter, over Christmas a lot of people make decisions about moving, whether to upsize, downsize or move to a new area. As a result, many may consider coming to market in late January or February and of course buyer numbers will also gradually increase.
First time buyers, young couples and singles are particularly likely to begin their house hunt early in the year. This makes it a great time for flats and terraced homes, however, there will also be plenty of buyers out there looking for larger, higher value properties.
Although there are seasonal trends for selling, there are always motivated buyers at any time of year, either through desire to move or having a sale of their own property. Ultimately when selling your home, it comes down to what time of year works best for you.

If you are thinking of selling in the Chalfonts and would like advice specific to your home, please feel free to give us a call on 01494 871 991. We will be delighted to help you.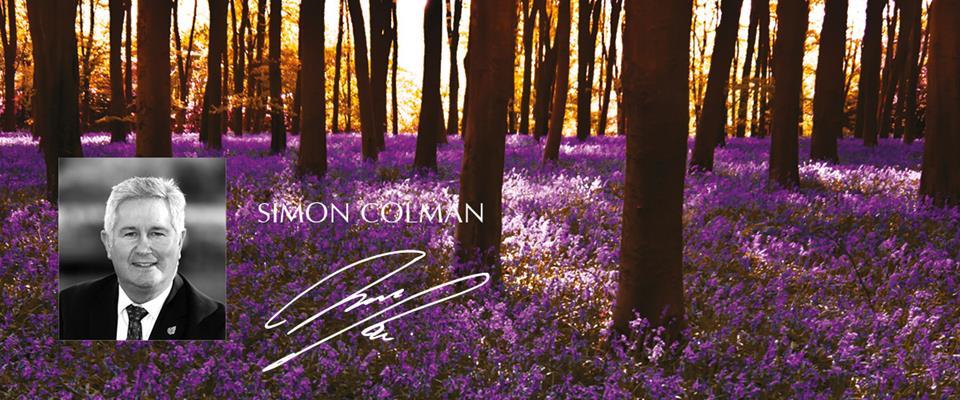 Published: 18/07/2019   Last Updated: 04/08/2019 11:53:58   Tags: Selling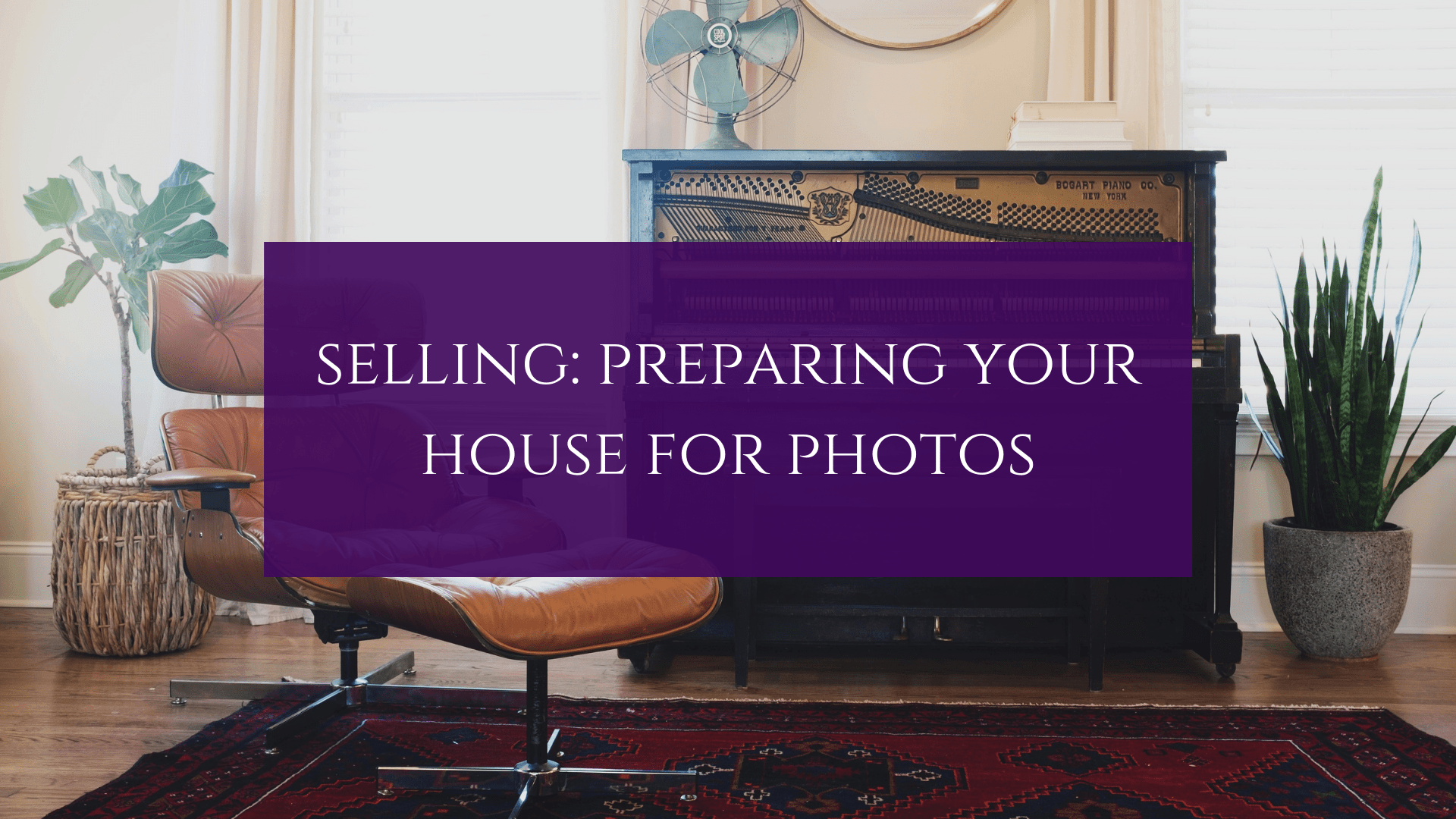 Great images are key to the marketing of your property, with all good estate agents using professional photographers to get the best results for you and your home. With pages of listings for potential buyers to sift through, good photos can make the difference between clicking on your listing or simply moving on to the next. By making a few small changes, you can help ensure that your photographer brings out the best in your property.
Remove the clutter
As well as obvious clutter like discarded toys or shoes, think about what other items may be making your home look less clean and spacious than it could, like bins or multiple shampoo bottles. You want all surfaces and tabletops to be mostly clear, so that potential buyers can imagine their own items in their place. Being able to visualise themselves in your home brings them one step closer to booking that all-important viewing. You don't have to get rid of these items completely - spaces like entranceways and downstairs toilets are rarely photographed for listings, so you can stash your things away in there while your photographer is round.
Depersonalise
Things like family photographs and works of art are highly personal objects, not to mention distracting in an image. Again, this is about making your property feel more neutral and allowing potential buyers to focus on the space itself rather than the items in your house. Don't forget to remove any pet items from sight too - they may be a beloved family member to you, but for others it could be off-putting.


Remove obstructions
Most property photos are taken from the doorway, so make sure that all doors can be easily and fully opened to allow your photographer to fully capture the room. Similarly, any additional people in the house (or the aforementioned family pet!) may get in the way of the photographer doing their job. If you can, make arrangements for as few people to be home as possible so they can work without distraction - the better quality photos will be worth the small inconvenience.
Fixtures and fittings
Look around your home and see if there are any little details that may have passed you by. Day-to-day it can be hard to notice things like blown light bulbs or loose fittings, but they can completely change the look and feel of a photograph. It's this attention to detail that will instantly elevate your images and make your home feel more welcoming to potential buyers.
Park elsewhere
Exterior photos are often the first to be seen on a property listing, so it's important that the photographer gets them right. Cars are a big obstruction to exterior photos and can even cover up key features, so make other parking arrangements for before your photographer arrives. If you don't have on-street parking or a car park nearby, ask a neighbour if you can use their driveway.
The final touches
While clutter is a definite no-no, there are a couple of flourishes that can add a splash of colour to a property image and make the room feel more inviting. Once you've cleared away the kitchen gadgets and appliances from your sideboard, try adding a bowl of fruit. Similarly, a beautiful bunch of fresh flowers will make a coffee table look far more appealing than a collection of old letters and magazines.
Most of these changes take just minutes, but can have a huge effect on the overall look of your property photos. If you would like any more tips or assistance on how to prepare your property for sale, please do not hesitate to pop into my office on the village green, or give me a call on 01494 871991.
Until next time,
Simon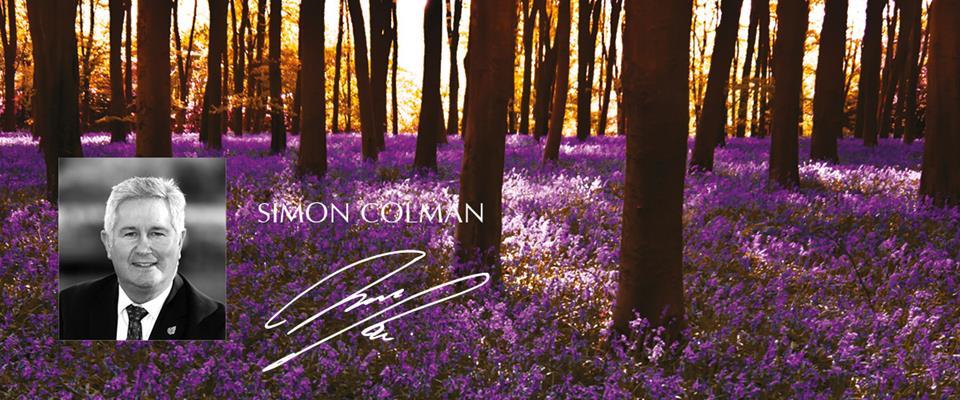 Last Updated: 02/08/2019 13:15:44   Author: Beth Colman    Tags: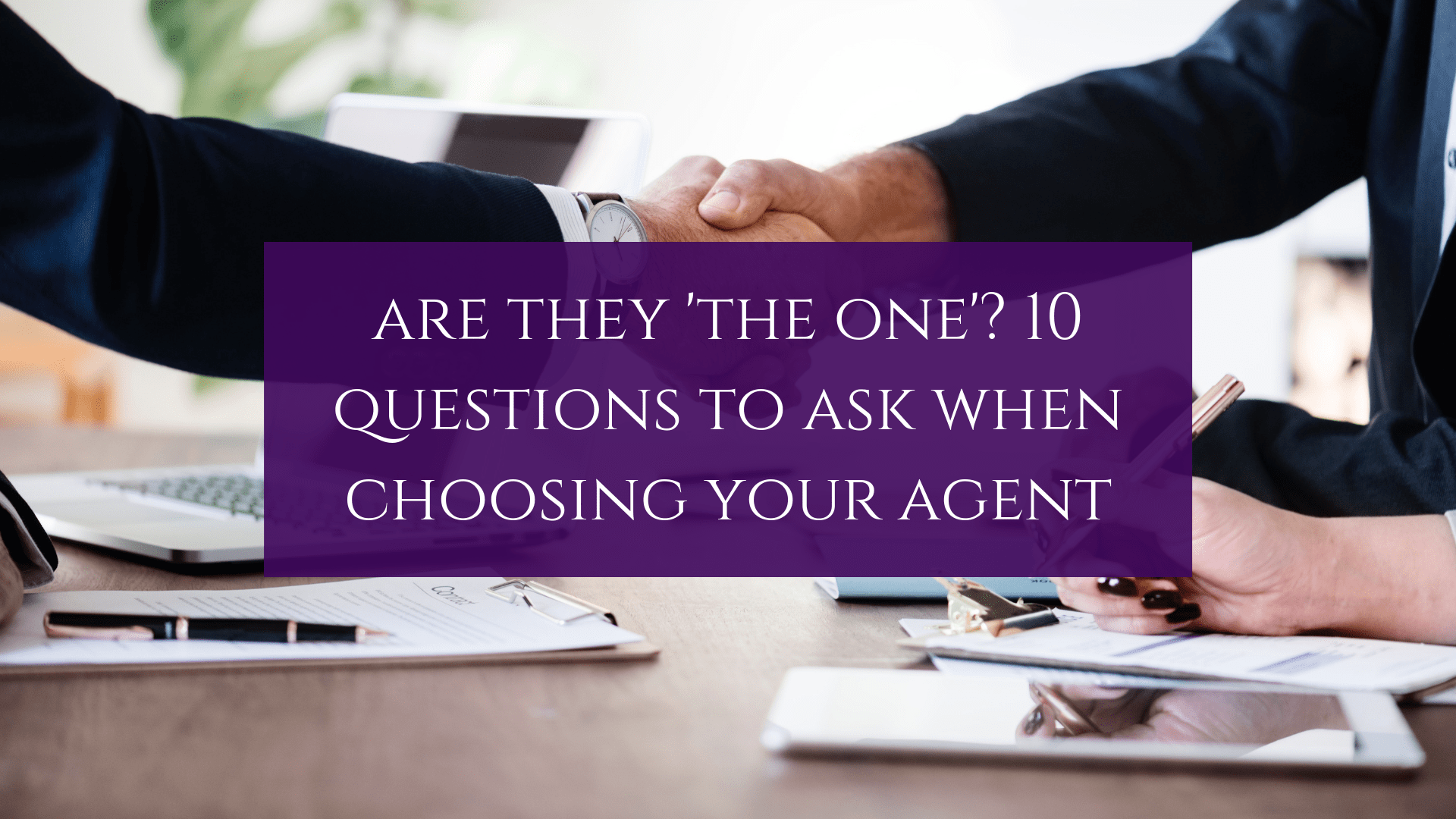 Selling your home is a major event and one that's heavily influenced by the agent you choose. But how do you know which agent is best, and how can you be sure they're the right one for you? Here are 10 questions to ask before selling, and what you should look for when finding 'the one'.
1. How are you going to sell my home?
With your house in their hands, it's important to know your agents next steps. Rather than simply showing people round and hoping for the best, your ideal estate agent should be consistently targeting the ideal buyer. If they're not able to easily identify who this might be, it calls into question how much they will put into the sale.
2. Do you think I need to make any improvements?
Your estate agent should be ready and willing to offer tips to help sell, and happy to recommend anything from a simple declutter to a whole room refurbish. If they don't even suggest a quick tidy up, then they're just not trying hard enough.
3. Do you have any other properties like mine?
It's important for your agent to be able to show recent sales, and if they've managed to shift properties similar to yours, you can feel slightly more confident that your home's in good hands. If you've opted for a larger agent, however, ensure they don't have too many houses like yours on their books. You need to be sure your home will be getting the attention it deserves.
4. What are your fees?
While agency fees have gone down in recent years, it's vital you know what you'll need to cough up. Some estate agents will charge for things that others include in their fees (for example EPCs), so it's good to be clear about this from the start to avoid any nasty surprises later on.
5. Will you be present for the property photos?
A good estate agent will be able to identify the key selling points of a property in a way that the photographer may not. If your agent won't be present for the photos, make sure they are using a company specialised for the job - and while you're at it, check if it's you who'll be footing the bill.
6. Where will my house be advertised?
As well as being displayed on their own website, it's worth checking which other property portals they use, as these will likely gain far more traffic, meaning more opportunities to sell. Ask whether they have spots in any local press publications or any other ways they may be advertising your property. Reputable agents will likely be part of Guild Property, who also provide great opportunities to get your home out there.
7. What will your role be during the marketing?
Good estate agents will keep you in the loop with at least a weekly phone call, although you should expect an update after each viewing. More dedicated agents will not only give you an update on progress but a weekly marketing report that is tailored to your home.
8. What price will you list my property at?
Pricing will vary according to the current market and is something your agent should be keen to advise you on. However it's important to remember that the price you list the property at is not the same as asking what it will sell for. Your estate agent should be able to advise how they reached a given figure, as well as offering you examples of comparable sales.
9. How long do you think it will take to sell?
This, of course, can vary wildly, but asking the question will give an idea of how knowledgeable and forthcoming your agent is. As a general rule, accurately valued houses should receive offers within the first 8 weeks of marketing - find out if this is something your agent is shooting for.
10. How well do you know the surrounding area?
A reputable local agent with good knowledge of the area is better equipped to target appropriate buyers and attracts good buyers in return. This kind of knowledge helps get your property off the market sooner, as well as ensuring a smoother selling process should any issues arise.
Last Updated: 02/08/2019 13:16:23   Author: Beth Colman    Tags: Buying A House, Viewing A House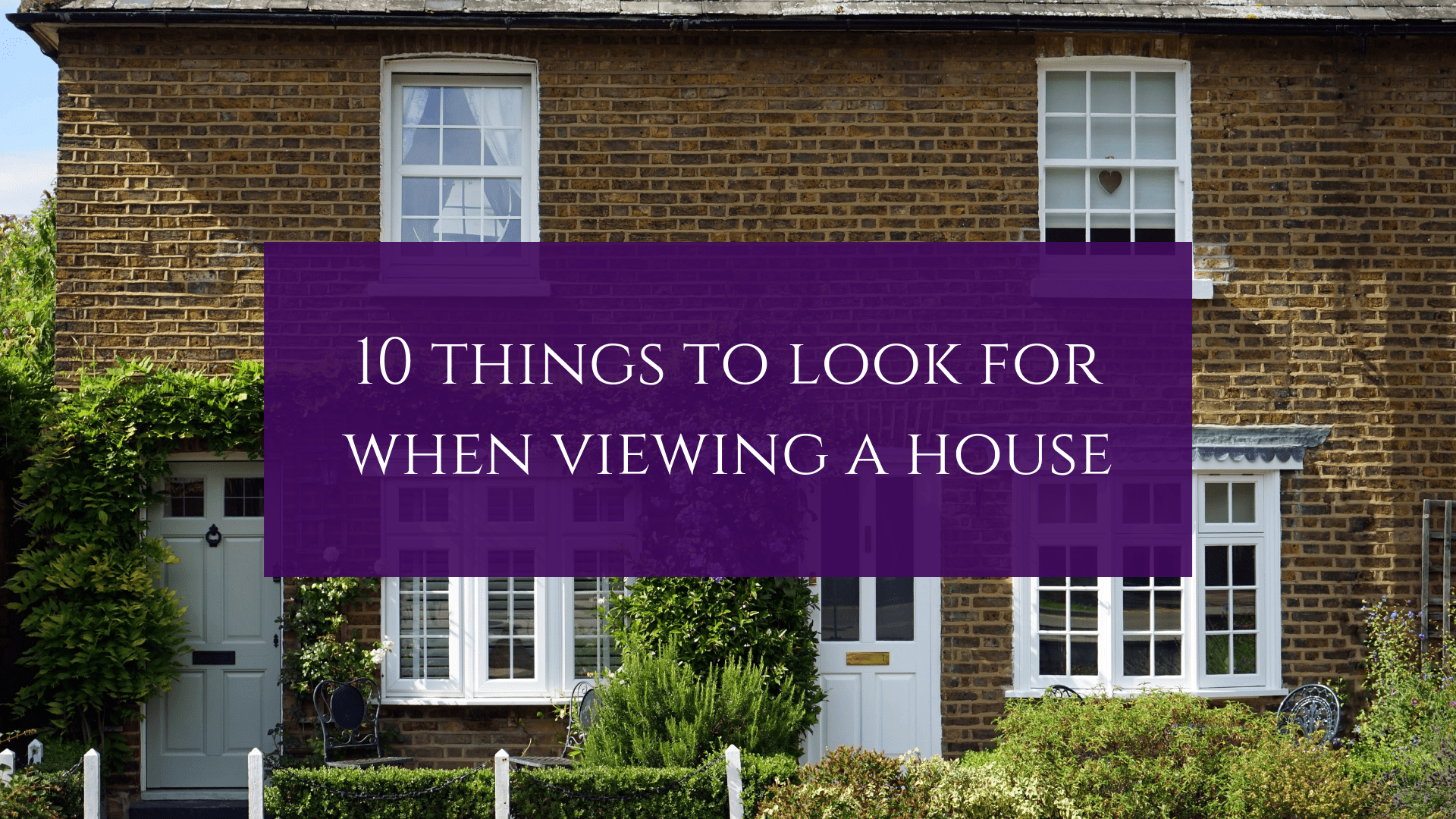 Buying a house is an exciting time, but also one of the most expensive. It's easy to get swept up in a promising viewing, but don't let the important stuff fall by the wayside. Here are the key things that you don't want to miss.
1. Do you connect?
And no, we're not talking spiritually. Check your mobile connection in various rooms, both for making calls and connecting to 4G. Whether you work from home or spend your evenings watching Netflix, living in a no-signal zone will get old pretty fast.
2. Is the structure up to scratch?
It's easy to be taken in by a beautiful interior, but make sure you check the outside of the building is in equally good nick. Walk around the perimeter checking for broken gutters, missing tiles or cracks in the walls. If you spot any, mention it to your estate agent who will be able to find the cause of the problem and take steps to get it fixed.
3. Does your furniture fit?
Unless you're starting completely from scratch, you will likely be moving some furniture into your new home. Compare the existing furniture with the size of your own, or even come prepared with some key measurements that you can size up during your viewing. Buying a house is already a big investment, so you'll be glad to save some extra money where you can.
4. Which way does it face?
The aspect of your future home will have a huge impact on your day-to-day life, though the best direction comes down to personal preference. A south-facing garden means sunshine and light, creating a space where plant-life will flourish, but if you're an early-bird it might leave the house feeling a little gloomy. Consider what aspect will work best for you, and use the compass on your phone to double check at each viewing.
5. How are the electrics?
A survey by Electrical Safety First revealed that two-thirds of potential buyers do no check the electrics before buying a property, leaving them no only at risk of injury but a significant payout to fix any existing issues. Check the condition of all the light switches and sockets, and keep your eyes peeled for damage in any visible wiring
6. Does the area suit your needs?
The surrounding area is as important as the house itself, so it's important to consider what you need nearby and what you can go without. Is it more important to be able to quickly pop out for some milk or to have a friendly local pub within walking distance? Use the time before or after the viewing to scope out the area and see what's about.
7. How old is the roof?
Some roofs have a lifespan of as little as 20 years, so it is important to find out prior to purchase how long the current one has been there and what kind of roof it is. Replacing a roof is an expensive endeavour, so it's best to know how long to plan for from the off.
8. How's the pressure?
Run all the taps to make sure they are in good working order - poor pressure is a problem that's not always easily fixed. A good test is to turn on the shower furthest from the water source, as this is a good indicator of how the water in the rest of the house should run.
9. Is the boiler in good working order?
A boiler over 10 years old will be running at a lower efficiency, costing you more in your energy bills. Find out when it was first installed and ask for evidence of an annual service, but be sure to take a proper look at it yourself.
10. What's beyond the boundaries?
Check what adjoins each side of the building and garden. Backing onto an open space like a park may seem like a nice idea, but it can present a security hazard. Likewise, that convenient school on the other side may prove a noisy nuisance.
A property can tick all the boxes, but it's ultimately how you feel in it that counts. If after all your checks you don't quite feel at home, then trust your gut instinct and move on to the next.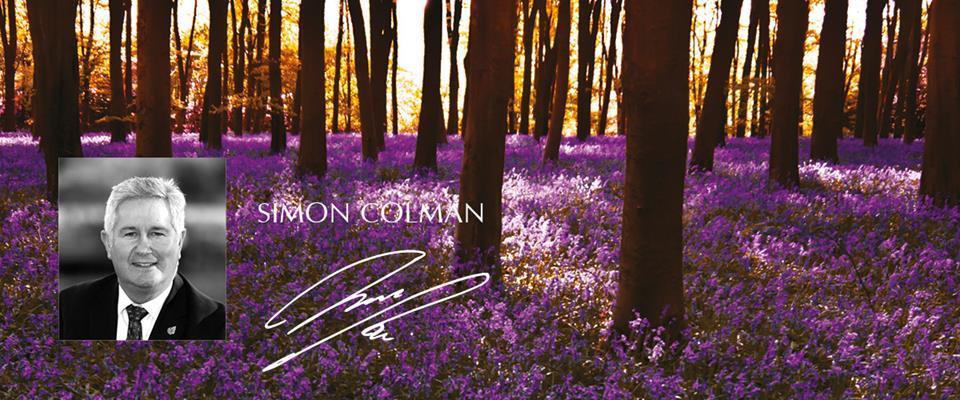 IF YOU ARE THINKING ABOUT BUYING A HOME THIS YEAR, GIVE COLMAN AND CO A CALL ON 01494 871991. WE ARE THE SPECIALIST AGENT FOR CHALFONT GILES AND THE SURROUNDING AREA, WITH OVER 40 YEARS EXPERIENCE.
Last Updated: 02/08/2019 13:18:27   Author: Beth Colman    Tags: Buying, Selling, Local
With a whole host of estate agents out there, from online-only to big high street names, how do you know which one is best for you? Here at Colman & Co, we believe that choosing to sell with a local agent boasts numerous advantages that larger companies can't provide, making them number one choice for you and your home. Here are 5 reasons why.
1.Expert Local Knowledge
When it comes to property, extensive local knowledge can have a significant impact on the speed of your sale as well as the accuracy provided at the valuation stage. Not only will an independent local agent be in tune with the best types of buyers for your home, but they will also have a working knowledge of the community, local features and amenities and first-hand insight into the market of the area. All this makes for a more tailored service that will likely produce a much smoother sale.
2. A More Focused Sale
Independent agents have smaller portfolios than their counterparts in major firms, allowing them more time to spend on your sale (free from the pressure of financial targets). The result tends to be a much more in-depth look at your property with more frequent updates on progress and marketing, making your move as stress-free as possible.
3. That Personal Touch
As independent agents aren't governed by higher management, they have the flexibility to deliver a more bespoke service to suit the needs of individual clients and get to know them on a more personal level. The ability to be able to pop into the office shouldn't be overlooked either; speaking to prospective buyers face-to-face is a great chance to really sell your property prior to a viewing.
4. Local Contacts
Established agents are often trusted members of the community and will be well connected to other local professionals such as plumbers or solicitors. With this comes the knowledge that your property is in safe hands, whether you're revamping a room before viewings or signing off on a sale. As well as a wealth of professional contacts, local agents might even have potential buyers lined up who are looking for property just like yours.
5. Your Best Interests at Heart
For smaller agents you are a valued client, rather than just a number. Small businesses rely heavily on a good reputation and excellent customer feedback, meaning they will often go the extra mile to not simply secure the sale, but one at the best possible price to the best possible buyers.
Show More Articles