View articles published in:
Published: 13/09/2019   Last Updated: 13/09/2019 11:29:09   Tags: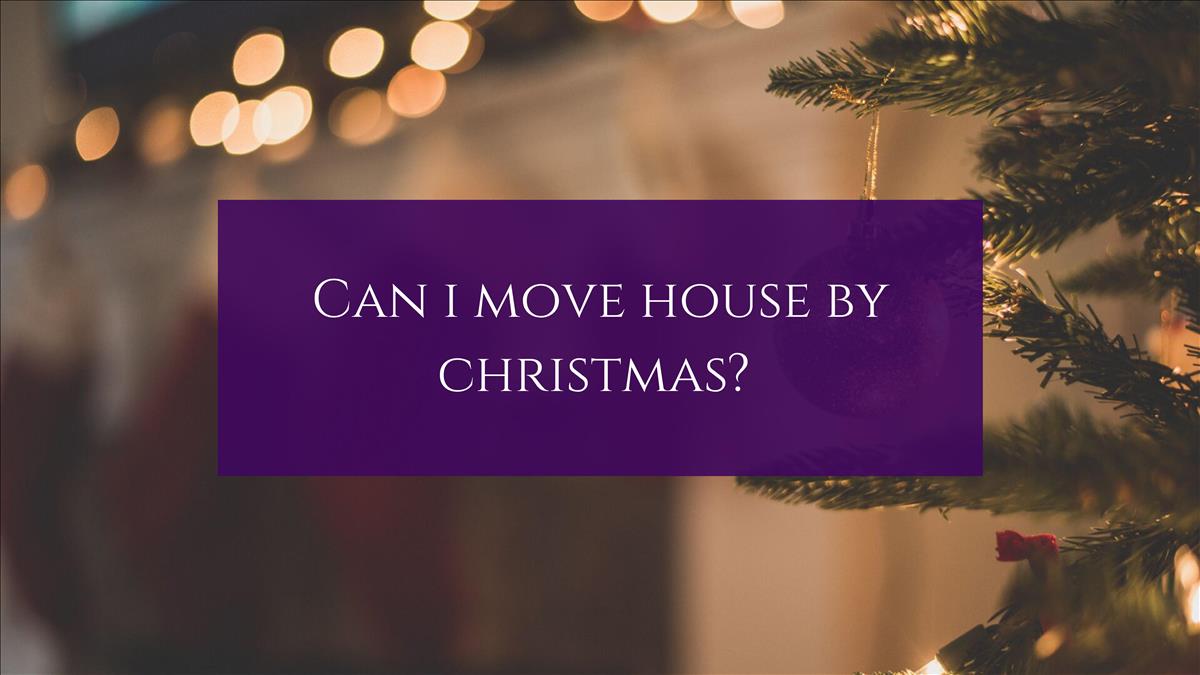 It's only three months until we crack open the mince pies and mulled wine, and if you're thinking about moving it's likely you'll want to be in your new home before the big day arrives. So is there anything you can do to give you the best chance? In fact, is it even possible? The answer is yes, with a combination of preparation, accurate pricing and a knowledgeable estate agent on your side.
Preparation is Key
If you're aiming for a quick move, then it's essential to have your house sale-ready as soon as, if not before, you begin the selling process. This includes:
Getting rid of any clutter
This will not only help with marketing your home and getting better results from viewings but will also make it easier for you to move when the big day arrives. A win-win, if you ask us.
Making rooms fit for purpose
If you've been using that spare bedroom as a storage room, it's time to return it to its natural state.
You may not have time to renovate your kitchen, but look for things around your home that you can improve with little effort. A lick of neutral paint can work wonders for tired-looking walls.
Once you have your home viewing-ready, try and maintain it as best you can so you can book in potential buyers without too much fuss (impromptu storage like laundry baskets and even cars can come in really handy here!)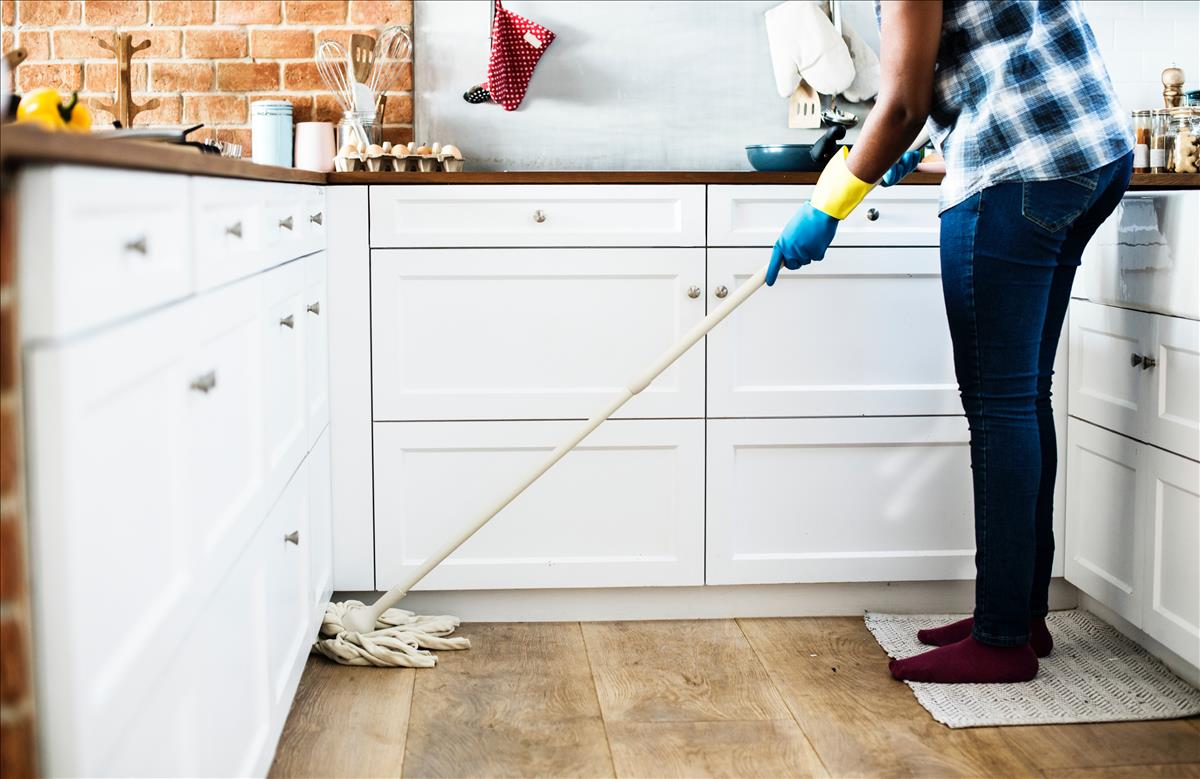 Paperwork
It's also important that you have all your finances in order to help move things along quickly. Get your mortgage Agreement in Principle (AIP) in place before you even start looking, so you can be sure of exactly what you can afford for your new home.
If you can show evidence that you have the necessary finances as soon as you've made an offer, this will get the ball rolling towards a completed sale. The mortgage application process can take a few weeks to get sorted, so it's best to get going as soon as possible.
Similarly, it's best to get your legal documents in order as soon as you put your property on the market. It will likely take your solicitor at least a month to get all the necessary paperwork together, so by doing this at the start of the process rather than waiting for an offer will save yourself a lot of time. It doesn't hurt to ask your solicitor upfront if they are able to work within your timeframe.
Pricing
If you're looking to move within a short time frame, then it's vital that you start off with a realistic and achievable price for your home. Be sure to let your agent know that you are looking to move before Christmas, as this will help them advise you of the best asking price - realistically you would need to get an offer by the third week of October, so there's little room for error.
Invite three local estate agents to come and value your home, and when they give you their valuation, ask them how they reached their decision. They should be able to provide you with evidence-based on a number of factors, including your wish for a speedy move.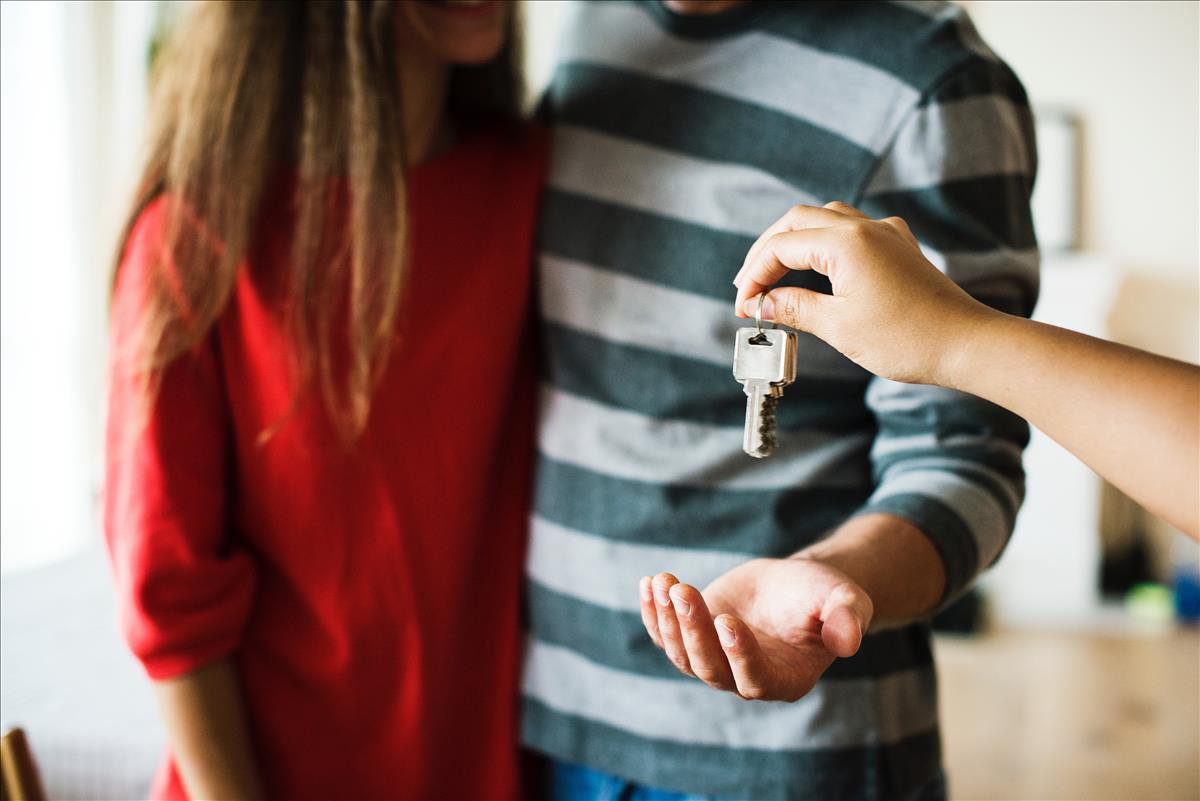 Who will buy?
All good local estate agents should already have a list of potential buyers on their books who they can contact about your property before it even reaches Rightmove. This insider knowledge is crucial in getting the ball rolling.
Naturally, buyers without something to sell themselves are the top choice for a quick sale, as you won't be part of a chain which always runs the risk of falling through. Likewise, when you are looking for your new home, prioritise properties with a short or no chain, and also consider looking at new builds.
Moving
Once you've clinched your sale, don't pop the champagne just yet. It's vital to organise your move as soon as possible, as companies will likely be busy over the Christmas period. Shop around for a reputable local company, and ask your estate agent if they have any recommendations. The movers should come to your home to give you a quote, so they know exactly what to expect - avoiding any nasty surprises further down the line.
Be clear about traffic, access and parking, and make sure you give yourself enough time to get everything done - it's always better to overestimate rather than be left in a rush.
And finally, if you're taking your Christmas decorations with you, be sure to leave them at the front of the van!
If you live in Chalfont St Giles or the surrounding area and would like to move before Christmas, give Colman & Co a call on 01494 871 991 to discuss your options. We look forward to hearing from you.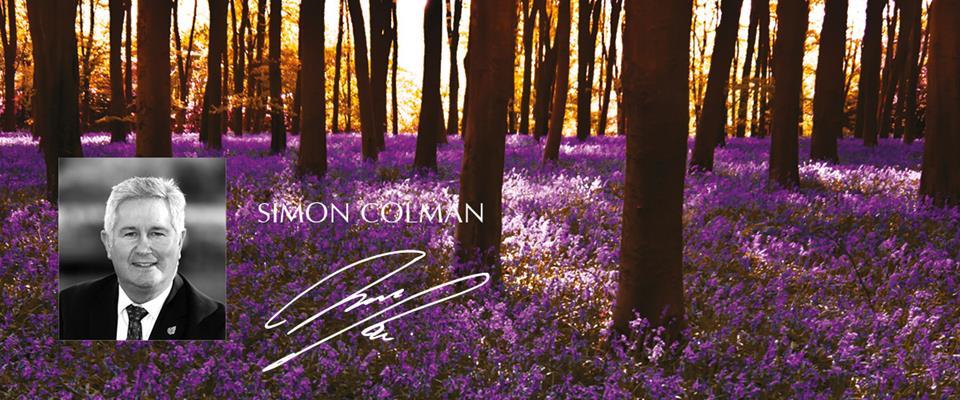 Last Updated: 02/08/2019 13:16:23   Author: Beth Colman    Tags: Buying A House, Viewing A House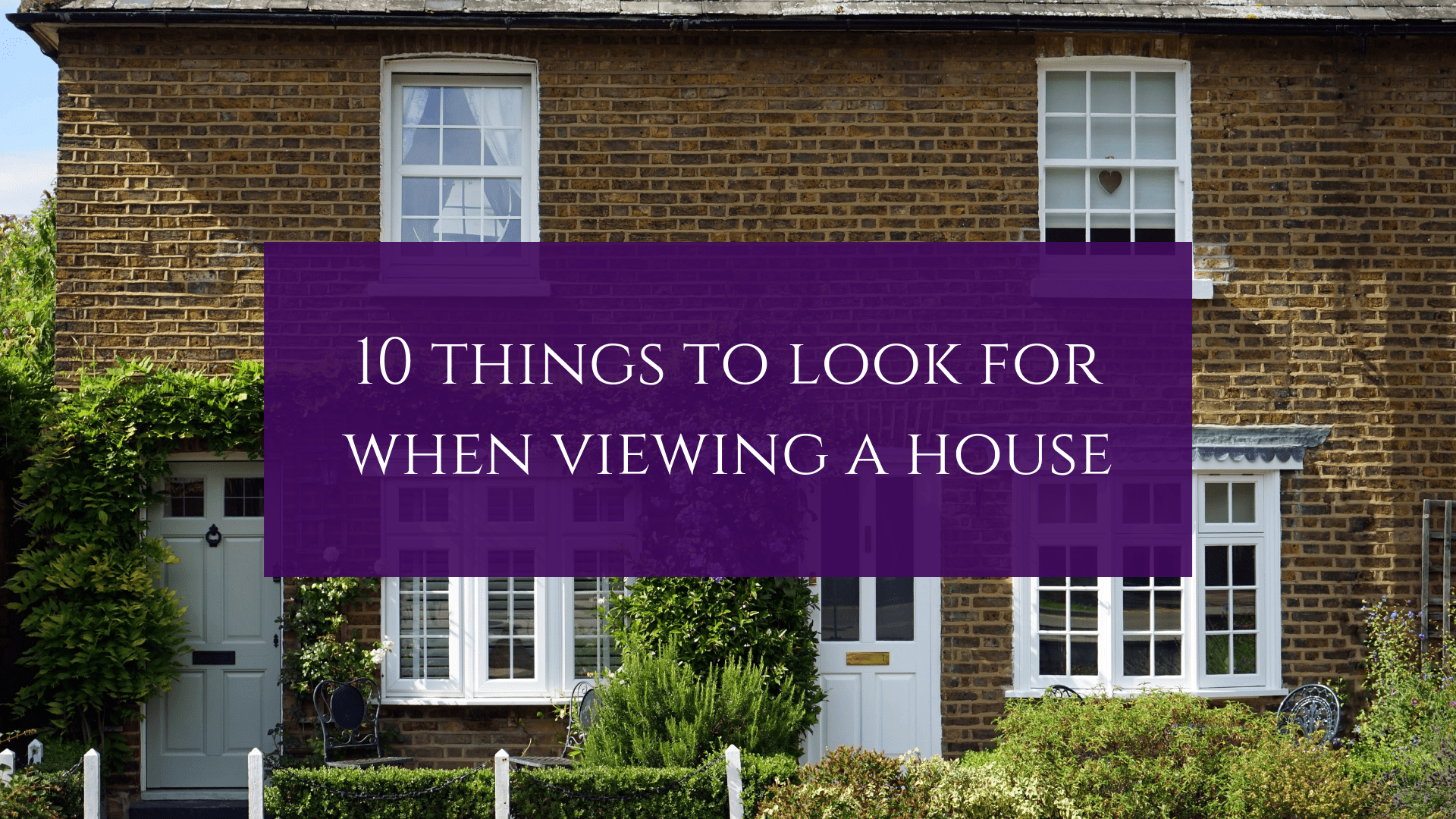 Buying a house is an exciting time, but also one of the most expensive. It's easy to get swept up in a promising viewing, but don't let the important stuff fall by the wayside. Here are the key things that you don't want to miss.
1. Do you connect?
And no, we're not talking spiritually. Check your mobile connection in various rooms, both for making calls and connecting to 4G. Whether you work from home or spend your evenings watching Netflix, living in a no-signal zone will get old pretty fast.
2. Is the structure up to scratch?
It's easy to be taken in by a beautiful interior, but make sure you check the outside of the building is in equally good nick. Walk around the perimeter checking for broken gutters, missing tiles or cracks in the walls. If you spot any, mention it to your estate agent who will be able to find the cause of the problem and take steps to get it fixed.
3. Does your furniture fit?
Unless you're starting completely from scratch, you will likely be moving some furniture into your new home. Compare the existing furniture with the size of your own, or even come prepared with some key measurements that you can size up during your viewing. Buying a house is already a big investment, so you'll be glad to save some extra money where you can.
4. Which way does it face?
The aspect of your future home will have a huge impact on your day-to-day life, though the best direction comes down to personal preference. A south-facing garden means sunshine and light, creating a space where plant-life will flourish, but if you're an early-bird it might leave the house feeling a little gloomy. Consider what aspect will work best for you, and use the compass on your phone to double check at each viewing.
5. How are the electrics?
A survey by Electrical Safety First revealed that two-thirds of potential buyers do no check the electrics before buying a property, leaving them no only at risk of injury but a significant payout to fix any existing issues. Check the condition of all the light switches and sockets, and keep your eyes peeled for damage in any visible wiring
6. Does the area suit your needs?
The surrounding area is as important as the house itself, so it's important to consider what you need nearby and what you can go without. Is it more important to be able to quickly pop out for some milk or to have a friendly local pub within walking distance? Use the time before or after the viewing to scope out the area and see what's about.
7. How old is the roof?
Some roofs have a lifespan of as little as 20 years, so it is important to find out prior to purchase how long the current one has been there and what kind of roof it is. Replacing a roof is an expensive endeavour, so it's best to know how long to plan for from the off.
8. How's the pressure?
Run all the taps to make sure they are in good working order - poor pressure is a problem that's not always easily fixed. A good test is to turn on the shower furthest from the water source, as this is a good indicator of how the water in the rest of the house should run.
9. Is the boiler in good working order?
A boiler over 10 years old will be running at a lower efficiency, costing you more in your energy bills. Find out when it was first installed and ask for evidence of an annual service, but be sure to take a proper look at it yourself.
10. What's beyond the boundaries?
Check what adjoins each side of the building and garden. Backing onto an open space like a park may seem like a nice idea, but it can present a security hazard. Likewise, that convenient school on the other side may prove a noisy nuisance.
A property can tick all the boxes, but it's ultimately how you feel in it that counts. If after all your checks you don't quite feel at home, then trust your gut instinct and move on to the next.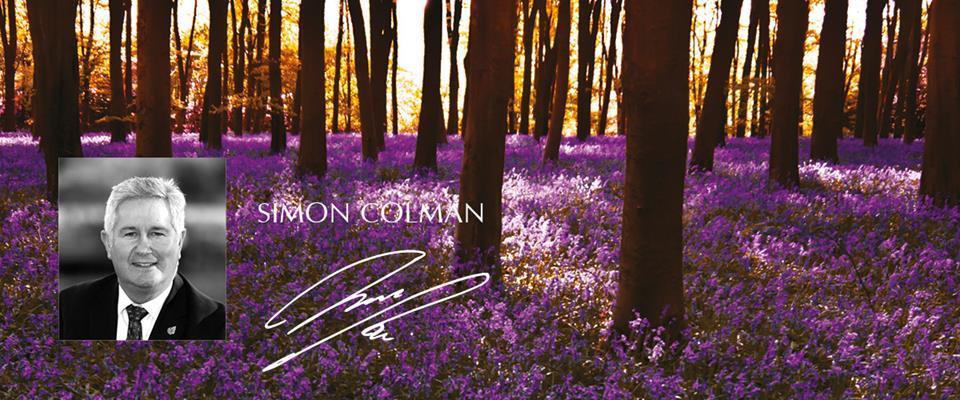 IF YOU ARE THINKING ABOUT BUYING A HOME THIS YEAR, GIVE COLMAN AND CO A CALL ON 01494 871991. WE ARE THE SPECIALIST AGENT FOR CHALFONT GILES AND THE SURROUNDING AREA, WITH OVER 40 YEARS EXPERIENCE.
Last Updated: 02/08/2019 13:17:24   Author: Beth Colman    Tags: Selling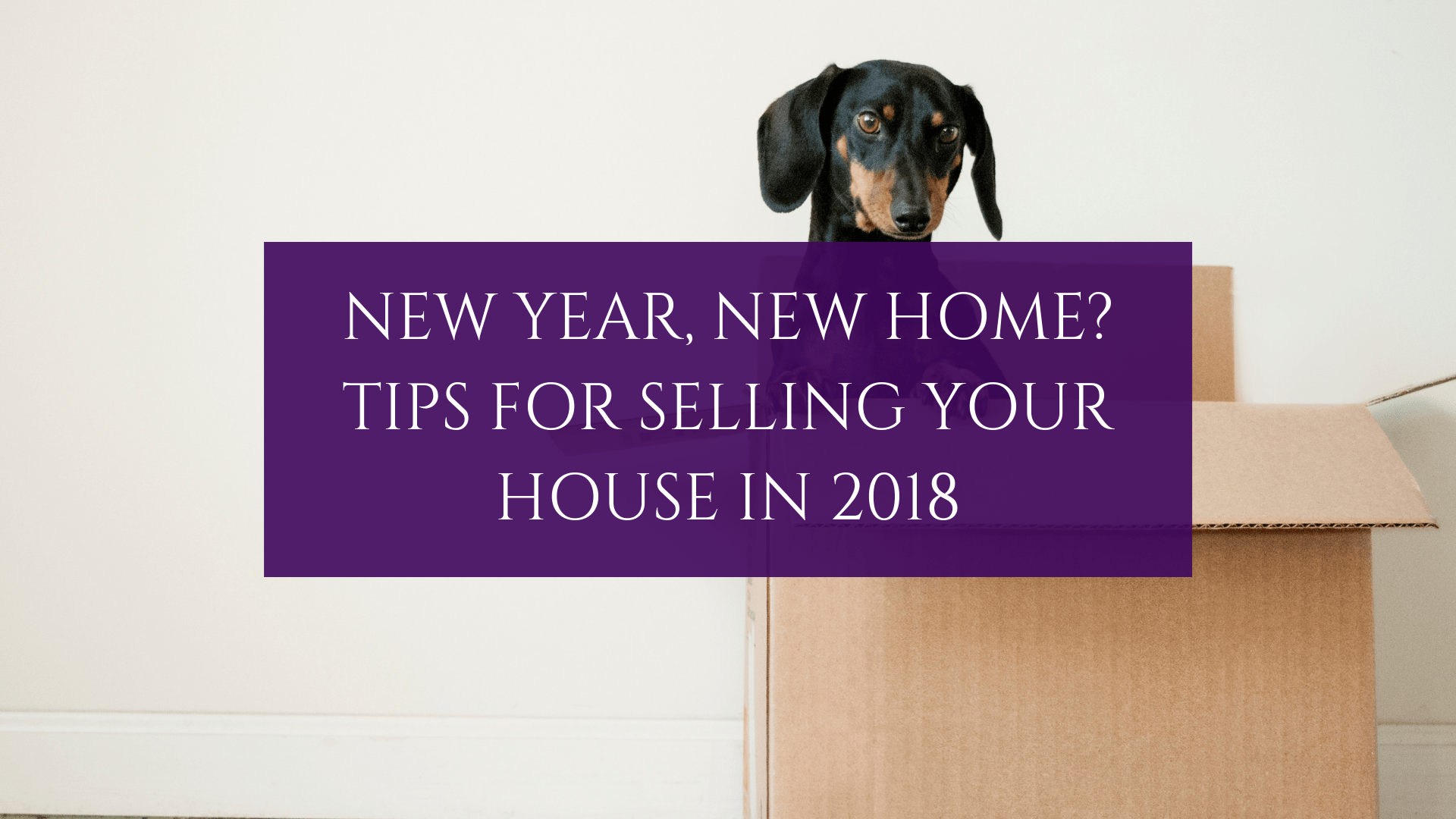 The start of a new year is synonymous with new beginnings, and if you're looking to sell up in 2018 now is the perfect time to start preparing. While interest picks up after the Christmas lull, take some time to implement these straightforward fixes that could make all the difference to your future sale.
1. First Impressions Count
Research suggests that buyers make their mind up about a property within the first 30 seconds, and sometimes before they've even set foot inside! While sprucing up the interior is an absolute must, don't forget about the exterior of your home. Be sure to sweep your path and get rid of any weeds, and store your bins out of sight if possible.
If your front door needs a fresh lick of paint, this is a cheap and easy DIY project. Traditional, muted colours are a timeless choice, and one that viewers tend to favour.
2. Time to Declutter
Stacks of magazines and untold numbers of knick knacks all detract from the feel of your home, not to mention make it look smaller. Sort through each room deciding what needs to be binned or recycled and what can be taken to the charity shop. As a general rule, if you haven't used something in the last year, you're unlikely to be using it again! Encouraging buyers and lightening the load of your future move, decluttering is a great first step in getting your house ready for sale.
For household items that make the cut, ensure that as much as possible is tidied away out of sight. The more of a blank canvas your house appears, the more the potential buyer will be able to imagine their own belongings inside.
3. Smells that Sell
Scents can completely change the impression of a property, and are an easy way to create a relaxed and homely atmosphere. Citrus and fresh laundry smells top the list of viewer's favourites and are easily achieved with a simple reed diffuser. You want the smell to be noticable but certainly not overpowering, so try just one in the living room and one in a bedroom to start with. It may be one of the oldest tricks in the book, but brewing a fresh pot of coffee just before a viewing is another way to create a warm and cosy feel.
Just as good smells can change the ambience of a property, bad smells like smoke or wet dog are enough to drive a buyer away. It can be hard to recognise scents we are surrounded by every day, so ask an honest friend or neighbour to take a walk around and tell you if they smell anything unseemly.
4. Space and Light
Great lighting can add perceived value to your home by creating the illusion of space. Painting walls a neutral off-white will give your rooms an instant lift, but if you don't have the time to redecorate there are other small fixes that can really make a difference. Try replacing any heavy curtains with blinds and replacing light fixtures with high-voltage bulbs. Well-placed mirrors can increase the overall sense of light, and are great for opening up smaller areas like hallways






If you are thinking about selling your home this year, give Colman and Co a call on 01494 871991 for a free valuation with no obligation. We are the specialist agent for Chalfont Giles and the surrounding area, with over 40 years experience.
Last Updated: 02/08/2019 13:18:27   Author: Beth Colman    Tags: Buying, Selling, Local
With a whole host of estate agents out there, from online-only to big high street names, how do you know which one is best for you? Here at Colman & Co, we believe that choosing to sell with a local agent boasts numerous advantages that larger companies can't provide, making them number one choice for you and your home. Here are 5 reasons why.
1.Expert Local Knowledge
When it comes to property, extensive local knowledge can have a significant impact on the speed of your sale as well as the accuracy provided at the valuation stage. Not only will an independent local agent be in tune with the best types of buyers for your home, but they will also have a working knowledge of the community, local features and amenities and first-hand insight into the market of the area. All this makes for a more tailored service that will likely produce a much smoother sale.
2. A More Focused Sale
Independent agents have smaller portfolios than their counterparts in major firms, allowing them more time to spend on your sale (free from the pressure of financial targets). The result tends to be a much more in-depth look at your property with more frequent updates on progress and marketing, making your move as stress-free as possible.
3. That Personal Touch
As independent agents aren't governed by higher management, they have the flexibility to deliver a more bespoke service to suit the needs of individual clients and get to know them on a more personal level. The ability to be able to pop into the office shouldn't be overlooked either; speaking to prospective buyers face-to-face is a great chance to really sell your property prior to a viewing.
4. Local Contacts
Established agents are often trusted members of the community and will be well connected to other local professionals such as plumbers or solicitors. With this comes the knowledge that your property is in safe hands, whether you're revamping a room before viewings or signing off on a sale. As well as a wealth of professional contacts, local agents might even have potential buyers lined up who are looking for property just like yours.
5. Your Best Interests at Heart
For smaller agents you are a valued client, rather than just a number. Small businesses rely heavily on a good reputation and excellent customer feedback, meaning they will often go the extra mile to not simply secure the sale, but one at the best possible price to the best possible buyers.
Show More Articles